Clean Fossil Energy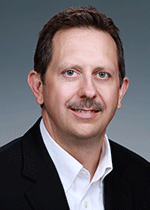 Despite global efforts to transition away from carbon-emitting energy sources like coal, oil, and natural gas, fossil fuels are projected to lead the global energy mix for the foreseeable future. Until the bridge to renewable energy is crossed, PNNL scientists and engineers are dedicated to reducing the environmental impacts of hydrocarbon production and use, especially emissions—including greenhouse gases produced by fossil fuels—on Earth's atmosphere
From fundamental process understanding to field-scale design and deployment, our researchers deliver advanced capabilities in subsurface science and simulation to enable safe and effective control of subsurface fluid injection and extraction. We also integrate chemistry, materials, and process engineering to develop technologies that more efficiently convert fossil hydrocarbons into power, fuels, and chemicals—all critical to environmentally and economically viable production and use of fossil energy.
Tom Brouns, a senior manager and chemical engineer at PNNL, was recently honored with the title of Fellow of Waste Management Symposia. The symposia is a non-profit organization dedicated to providing education and opportunity on global radioactive waste management.

Researchers at PNNL developed a new tool that optimizes monitoring well networks for carbon dioxide storage. The Designs for Risk Evaluation and Monitoring tool, referred to as DREAM, processes simulator data to identify monitoring strategies that minimize the time to detect a leak.

The Environmental Protection Agency and PNNL have established an agreement to use and customize PNNL-developed software in the evaluation of permits for geological sequestration. Under the agreement, Velo will be used for reporting, data management, and collaboration.