Clean Fossil Energy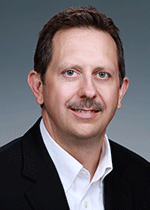 Despite global efforts to transition away from carbon-emitting energy sources like coal, oil, and natural gas, fossil fuels are projected to lead the global energy mix for the foreseeable future. Until the bridge to renewable energy is crossed, PNNL scientists and engineers are dedicated to reducing the environmental impacts of hydrocarbon production and use, especially emissions—including greenhouse gases produced by fossil fuels—on Earth's atmosphere
From fundamental process understanding to field-scale design and deployment, our researchers deliver advanced capabilities in subsurface science and simulation to enable safe and effective control of subsurface fluid injection and extraction. We also integrate chemistry, materials, and process engineering to develop technologies that more efficiently convert fossil hydrocarbons into power, fuels, and chemicals—all critical to environmentally and economically viable production and use of fossil energy.
Over the past decade, governments and utilities have been looking at how carbon capture technologies can reduce greenhouse gases. Now, with a DOE Early Career Research Program award, PNNL researcher Dave Heldebrant is building off of earlier research progress to not only improve the efficiency of carbon dioxide capture, but also to convert it into useful fuels and chemicals.

With high surface areas, thermal stability, and the ability to adjust pore size, metal-organic frameworks (MOFs) offer great promisefor a variety ofapplications, including gas separation, gas storage, sensing, imaging, proton conduction, drug delivery, and catalysis.

Borrowing from well-understood polymers used in medicine, researchers at PNNL are developing a new stimulation fluid that could be a boon to tapping both geothermal energy and unconventional oil and gas reserves. The fluid is a solution of water and 1% non-toxic polyallylamine that could lead to more effective, environmentally friendly hydraulic fracturing applications.