Energy Efficiency and Renewable Energy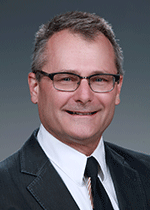 At PNNL, we believe that greater energy efficiency throughout buildings, improved technologies for enabling renewables – such as wind, water, solar, and biomass – and new vehicle technology, including storage systems for electric vehicles, can lead to timely solutions to our nation's energy challenges. We are a team of chemical, environmental, and materials scientists, economists, and engineers who are finding more efficient ways to use energy resources in transportation, buildings, and industry, and advancing clean, renewable energy.
Buildings account for 40 percent of energy consumption in the United States – more than any other sector in our economy. Residential and commercial buildings use energy daily for heating and cooling, lighting and water, and to run appliances and electronics. Much of this energy comes from burning coal or natural gas, which releases carbon dioxide – the most abundant of greenhouse gases – into the atmosphere. Automobiles present similar issues, but with a variety of alternative fuels and advancing vehicle technologies, they are creating less greenhouse gas emissions and reducing our dependence on foreign oils. PNNL's expertise in bioenergy, including catalysis for bio-diesel and jet fuels, has led to cleaner exhaust, petroleum alternatives, and the advancement of the transportation industry.
Our science base is also the foundation of a long history addressing national challenges in renewable energy. For example, PNNL leadership in science and engineering for sustainable hydropower in the Pacific Northwest is leading to increased fish passage safety and optimized hydroelectric power plants that can be applied at the national scale. Efficient and environmentally friendly energy generation is essential for meeting the demands of a growing consumer base.
PNNL's Building Energy Asset Score takes the car sales fuel economy sticker approach and applies it to buying and leasing buildings. The new tool assigns buildings a score of 1 to 10 based on user inputs such as gross floor area, address, and year of construction.

PNNL researcher Suveen Mathaudhu co-authored a Nature article on stronger, lighter magnesium-based composites. The new composite incorporates silicon carbide nanoparticles into the magnesium, creating a strong metal that retains its plasticity and is stable at high temperatures.

Energy storage researchers Jason Zhang and Jun Liu have landed on Thomson Reuters' highly cited authors list. The list recognizes scientists who are among the top one percent of researchers worldwide when it comes to other researchers citing their work.

A new PNNL project called Multi-scale Incentive-Based Control of Distributed Assets aims to develop an incentive-based control system for distributed energy resources to balance power demand and supply, increase grid reliability, and decrease carbon emissions. The project was recently selected for nearly $2.7 million in funding from DOE's Advanced Research Projects Agency-Energy program.

A new study on "white-tunable" LED lights is helping researchers better understand the technology's benefits and limitations for architectural lighting uses. This new class of lighting products allows users to adjust the light color for use in classrooms, offices, retail spaces, healthcare settings, and even homes.

PNNL chemist Carlos Fernandez and his team of researchers received the Award for Outstanding Achievement in Chemical and Process Engineering from the Institution of Chemical Engineers for their efforts in developing non-toxic hydraulic fracturing fluid. The fluid can be used to make fracking more productive and environmentally friendly.

Small, tailored mini-refineries located where waste is produced—such as farms and ranches, waste water treatment plants, food processing centers, and similar locations—could convert much of the nation's abandoned carbon into useful energy while reducing greenhouse gas emissions. In this case, bigger is not better, which presents challenges in terms of both engineering and catalysis.