Energy Efficiency and Renewable Energy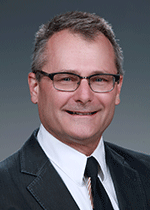 At PNNL, we believe that greater energy efficiency throughout buildings, improved technologies for enabling renewables – such as wind, water, solar, and biomass – and new vehicle technology, including storage systems for electric vehicles, can lead to timely solutions to our nation's energy challenges. We are a team of chemical, environmental, and materials scientists, economists, and engineers who are finding more efficient ways to use energy resources in transportation, buildings, and industry, and advancing clean, renewable energy.
Buildings account for 40 percent of energy consumption in the United States – more than any other sector in our economy. Residential and commercial buildings use energy daily for heating and cooling, lighting and water, and to run appliances and electronics. Much of this energy comes from burning coal or natural gas, which releases carbon dioxide – the most abundant of greenhouse gases – into the atmosphere. Automobiles present similar issues, but with a variety of alternative fuels and advancing vehicle technologies, they are creating less greenhouse gas emissions and reducing our dependence on foreign oils. PNNL's expertise in bioenergy, including catalysis for bio-diesel and jet fuels, has led to cleaner exhaust, petroleum alternatives, and the advancement of the transportation industry.
Our science base is also the foundation of a long history addressing national challenges in renewable energy. For example, PNNL leadership in science and engineering for sustainable hydropower in the Pacific Northwest is leading to increased fish passage safety and optimized hydroelectric power plants that can be applied at the national scale. Efficient and environmentally friendly energy generation is essential for meeting the demands of a growing consumer base.
Satish Nune was invited to join the editorial board for Scientific Reports, a multidisciplinary journal.

Widespread communications, distributed energy resources, and new control paradigms present both a challenge and an opportunity when it comes to energy use and management. The December 2016 issue of IEEE's Electrification Magazine focuses on transactive energy, an emerging energy management approach to bridge this divide, with contributions from several PNNL staff.

After a 19-month deployment off the coast of Virginia, one of PNNL's research buoys has returned to shore where researchers can analyze the data recorded by the buoy. The data revealed a few major takeaways that will inform future buoy deployments, including the times and conditions when data measurement is most accurate.

With a nod to outside-the-box thinking for productivity, human health, and efficiency, Volume 139, Issue 1 of ASME's Journal of Solar Energy Engineering featured research from the Department of Energy's Buildings of the Future project.

The purpose of the Geothermal Technologies Office Code Comparison Study is to determine how well the geothermal research community characterizes and models enhanced geothermal systems. The study brought together 11 research institutions to test, compare, improve, and discuss their numerical simulators. These codes have the potential to help facilitate widespread geothermal energy development.

In 2018, one of America's most iconic and energy efficient cities will require that large commercial buildings receive periodic tune-ups. Seattle is currently partnering with DOE and PNNL to give building owners a head-start. How'd we get here? Our video timeline chronicles the events leading up to Seattle's decision to implement PNNL's building Re-tuning™ methodology.

Aloha State is perusing the adoption of the 2015 International Energy Conservation Code. The change, in part, is driven by simulation and analysis findings from researchers at PNNL, which showed that the adoption of the 2015 code could reduce residential energy costs by 21 percent.