Energy Efficiency and Renewable Energy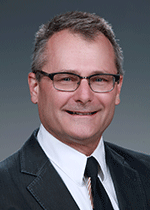 At PNNL, we believe that greater energy efficiency throughout buildings, improved technologies for enabling renewables – such as wind, water, solar, and biomass – and new vehicle technology, including storage systems for electric vehicles, can lead to timely solutions to our nation's energy challenges. We are a team of chemical, environmental, and materials scientists, economists, and engineers who are finding more efficient ways to use energy resources in transportation, buildings, and industry, and advancing clean, renewable energy.
Buildings account for 40 percent of energy consumption in the United States – more than any other sector in our economy. Residential and commercial buildings use energy daily for heating and cooling, lighting and water, and to run appliances and electronics. Much of this energy comes from burning coal or natural gas, which releases carbon dioxide – the most abundant of greenhouse gases – into the atmosphere. Automobiles present similar issues, but with a variety of alternative fuels and advancing vehicle technologies, they are creating less greenhouse gas emissions and reducing our dependence on foreign oils. PNNL's expertise in bioenergy, including catalysis for bio-diesel and jet fuels, has led to cleaner exhaust, petroleum alternatives, and the advancement of the transportation industry.
Our science base is also the foundation of a long history addressing national challenges in renewable energy. For example, PNNL leadership in science and engineering for sustainable hydropower in the Pacific Northwest is leading to increased fish passage safety and optimized hydroelectric power plants that can be applied at the national scale. Efficient and environmentally friendly energy generation is essential for meeting the demands of a growing consumer base.
Scientists at PNNL worked with partners to study the effect of different variables in forecasting wind speed and power at turbine hub heights. Using a range of values as opposed to values that were previously viewed as constants, the team found depending on the variables chosen, wind power could range from 20 to 100 percent of the rated power during select time periods.

Small, long-lasting new fish tags developed by PNNL allows researchers to better study the lives of adult eels, lamprey, and sturgeon. By studying migration patterns of these species around hydropower dams, scientists can increase safe fish passage rates around waterway structures.

A PNNL-developed website called Tethys supports a growing community of researchers, regulators, and developers in the areas of wind and marine energy. Tethys added a resource called WREN Hub to provide users with an easily searchable database of white papers and scientific reports regarding how wind energy devices impact wildlife.

A subsurface imaging software that combines supercomputing data analysis with real-time imaging and modeling capabilities was named one of the 100 most innovative scientific breakthroughs of the year. Real-time Four-Dimensional Subsurface Imaging Software—or E4D-RT—and its inventor, PNNL scientist Tim Johnson, were recognized November 3 at the R&D 100 Awards ceremony near Washington, D.C.

Nearly 1.5 million people in the United States reside in nursing homes. Primarily care centers for the elderly, nursing homes are modified living spaces that make daily tasks—such as bathing—easier on occupants and their families. One such facility, the ACC Care Center in Sacramento, Calif., has taken modifications for increased comfort to new levels with tunable white lighting, and PNNL researchers went along for the ride.

A new report issued by researchers at PNNL—and sponsored by DOE's Building Energy Codes Program—assesses the potential impact of building energy codes through 2040. The study shows that big savings in energy and offsets in carbon emissions can be achieved over the next 25 years if model codes are enacted as law.

Sixteen awardees are recognized in the 2016 Lighting Energy Efficiency in Parking (LEEP) Campaign for their exemplary energy savings performance. Awardees from a variety of industries replaced inefficient lighting technology with high efficiency lighting and selective use of controls for significant energy savings.