Energy Efficiency and Renewable Energy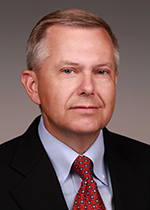 At PNNL, we believe that greater energy efficiency throughout buildings, improved technologies for enabling renewables – such as wind, water, solar, and biomass – and new vehicle technology, including storage systems for electric vehicles, can lead to timely solutions to our nation's energy challenges. We are a team of chemical, environmental, and materials scientists, economists, and engineers who are finding more efficient ways to use energy resources in transportation, buildings, and industry, and advancing clean, renewable energy.
Buildings account for 40 percent of energy consumption in the United States – more than any other sector in our economy. Residential and commercial buildings use energy daily for heating and cooling, lighting and water, and to run appliances and electronics. Much of this energy comes from burning coal or natural gas, which releases carbon dioxide – the most abundant of greenhouse gases – into the atmosphere. Automobiles present similar issues, but with a variety of alternative fuels and advancing vehicle technologies, they are creating less greenhouse gas emissions and reducing our dependence on foreign oils. PNNL's expertise in bioenergy, including catalysis for bio-diesel and jet fuels, has led to cleaner exhaust, petroleum alternatives, and the advancement of the transportation industry.
Our science base is also the foundation of a long history addressing national challenges in renewable energy. For example, PNNL leadership in science and engineering for sustainable hydropower in the Pacific Northwest is leading to increased fish passage safety and optimized hydroelectric power plants that can be applied at the national scale. Efficient and environmentally friendly energy generation is essential for meeting the demands of a growing consumer base.
Researchers from the Korea Institute of Energy Research are collaborating with PNNL and using VOLTTRON™ to expand their energy management testbed in South Korea. The institute wants to create a community level energy management system using transactive control, similar to what PNNL is doing with the Clean Energy and Transactive Campus project.

A recent study by PNNL researchers is part of a new book about integrating renewable energy in bulk power systems. The study, "Balancing Authority Cooperation Concepts to Reduce Variable Generation Integration Costs in the Western Interconnection: Consolidating Balancing Authorities and Sharing Balancing Reserves," was published as Chapter 6 in the book Integration of Large-Scale Renewable Energy into Bulk Storage Systems.

Artwork highlighting collaborative research conducted by PNNL and the University of Houston was featured on the cover of a scientific journal in November 2016. The study found that designing zeolites—three-dimensional structures that form identical-sized pores—with tunable physicochemical properties can substantially affect their performance in commercial applications, such as adsorption, separations, catalysis, and drug delivery.

Senior research engineers Jason Tuenge and Bruce Kinzey recently began serving terms on Illuminating Engineering Society standards committees. Tuenge is serving a three-year term as chair of the Lighting Practice Advisory Panel. Kinzey is serving as chair of the Sky Glow Calculations Committee.

Karan Kalsi will serve as a Visiting Associate at the California Institute of Technology in Pasadena. The year-long appointment is expected to start September 1 and is the latest in a growing number of collaborative activities between PNNL and Caltech.

The 2017 Award for Exceptional Team Achievement in Science & Technology went to PNNL's VOLTTRON™ team. The VOLTTRON™ team is recognized for creating a software platform for distributed control and sensing and successfully transitioning this platform to multiple vendors to implement energy efficiency, diagnostics, and transactive energy methods.

Recent research findings at PNNL may ultimately help lower energy consumption in homes and buildings across the nation. A study investigated the effect of the pore environment on the adsorption of refrigerants, specifically water and fluorocarbon R134a, for potential use in adsorption cooling applications.