Energy Efficiency and Renewable Energy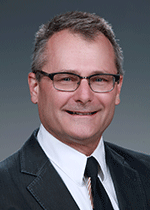 At PNNL, we believe that greater energy efficiency throughout buildings, improved technologies for enabling renewables – such as wind, water, solar, and biomass – and new vehicle technology, including storage systems for electric vehicles, can lead to timely solutions to our nation's energy challenges. We are a team of chemical, environmental, and materials scientists, economists, and engineers who are finding more efficient ways to use energy resources in transportation, buildings, and industry, and advancing clean, renewable energy.
Buildings account for 40 percent of energy consumption in the United States – more than any other sector in our economy. Residential and commercial buildings use energy daily for heating and cooling, lighting and water, and to run appliances and electronics. Much of this energy comes from burning coal or natural gas, which releases carbon dioxide – the most abundant of greenhouse gases – into the atmosphere. Automobiles present similar issues, but with a variety of alternative fuels and advancing vehicle technologies, they are creating less greenhouse gas emissions and reducing our dependence on foreign oils. PNNL's expertise in bioenergy, including catalysis for bio-diesel and jet fuels, has led to cleaner exhaust, petroleum alternatives, and the advancement of the transportation industry.
Our science base is also the foundation of a long history addressing national challenges in renewable energy. For example, PNNL leadership in science and engineering for sustainable hydropower in the Pacific Northwest is leading to increased fish passage safety and optimized hydroelectric power plants that can be applied at the national scale. Efficient and environmentally friendly energy generation is essential for meeting the demands of a growing consumer base.
The 2017 Award for Exceptional Team Achievement in Science & Technology went to PNNL's VOLTTRON™ team. The VOLTTRON™ team is recognized for creating a software platform for distributed control and sensing and successfully transitioning this platform to multiple vendors to implement energy efficiency, diagnostics, and transactive energy methods.

Recent research findings at PNNL may ultimately help lower energy consumption in homes and buildings across the nation. A study investigated the effect of the pore environment on the adsorption of refrigerants, specifically water and fluorocarbon R134a, for potential use in adsorption cooling applications.

The NEWGEN consortium, which includes PNNL, is pleased to announce an international workshop of geoscience experts will be held this Fall to develop a full proposal for drilling one of the hottest wells in the world at Newberry Volcano, central Oregon. The workshop will be held at the Oregon State University's Cascades campus in Bend, Oregon from September 10-14, 2017.

Methane emissions from hydropower reservoirs in temperate climates are a poorly understood source of greenhouse gas. Researchers from PNNL studied the methane emissions of two hydropower reservoirs in Washington State to better understand this phenomenon.

A recently published report—authored by PNNL lighting research engineers Jason Tuenge and Michael Poplawski—represents the first part of a DOE study to explore the energy reporting capability of commercially marketed power over ethernet connected lighting systems, which may become a data-collection platform that enables greater energy savings in buildings and cities.

An increasing number of cities are undertaking street light conversion projects&mdah;switching to energy-efficient light-emitting diodes. However, dark-sky advocates have voiced concerns about possible increases in sky glow resulting from ongoing LED conversions. Researchers at PNNL explored these concerns and found that residents within a city are not likely to experience worsened sky glow as a result of LEDs and, in fact, will possibly realize an improved situation.

The DOE Better Buildings Alliance's Interior Lighting Campaign awarded participants at the 2017 BOMA International Conference and Expo for upgrading nearly 600,000 troffers with new, energy-saving technology. If all troffer systems in the country were upgraded to performance levels of that achieved by these recognized participants, they could collectively save $5.3 billion for the nation.