Energy Efficiency and Renewable Energy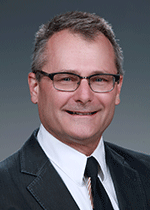 At PNNL, we believe that greater energy efficiency throughout buildings, improved technologies for enabling renewables – such as wind, water, solar, and biomass – and new vehicle technology, including storage systems for electric vehicles, can lead to timely solutions to our nation's energy challenges. We are a team of chemical, environmental, and materials scientists, economists, and engineers who are finding more efficient ways to use energy resources in transportation, buildings, and industry, and advancing clean, renewable energy.
Buildings account for 40 percent of energy consumption in the United States – more than any other sector in our economy. Residential and commercial buildings use energy daily for heating and cooling, lighting and water, and to run appliances and electronics. Much of this energy comes from burning coal or natural gas, which releases carbon dioxide – the most abundant of greenhouse gases – into the atmosphere. Automobiles present similar issues, but with a variety of alternative fuels and advancing vehicle technologies, they are creating less greenhouse gas emissions and reducing our dependence on foreign oils. PNNL's expertise in bioenergy, including catalysis for bio-diesel and jet fuels, has led to cleaner exhaust, petroleum alternatives, and the advancement of the transportation industry.
Our science base is also the foundation of a long history addressing national challenges in renewable energy. For example, PNNL leadership in science and engineering for sustainable hydropower in the Pacific Northwest is leading to increased fish passage safety and optimized hydroelectric power plants that can be applied at the national scale. Efficient and environmentally friendly energy generation is essential for meeting the demands of a growing consumer base.
A free webinar discussing new and innovative fish passage technologies will be hosted by PNNL researchers on September 10, 2015. The researchers will report on findings from a study it did on the Whooshh Fish Transport System (the "Salmon Cannon") and the roll the technology could play in moving fish past obstacles like the Grand Coulee Dam.

The editors of R&D Magazine have announced their finalists for the 2015 R&D 100 Awards, and three of them are from PNNL's Energy and Environment Directorate. From renewable fuel options, to injectable tags for tracking fish, and a new system for forecasting energy availability, here is a quick summary of our finalists.

The Buildings of the Future project culminated with a final workshop on July 31st. Nearly 100 experts representing 60 different organizations spent the day reviewing preliminary research findings and providing additional input and ideas for the future buildings vision being developed.

Batteries power the technology behind our modern lives, and in many ways a better battery drives better technology. To further advancements in battery research, PNNL recently completed a one-of-a-kind, state-of-the-art battery manufacturing and testing facility. The new $1.85-million facility is the only publicly available "pouch cell" manufacturing and testing facility on the West Coast.

Starting this fall, PNNL will participate in a new pilot program established by DOE's Office of Energy Efficiency and Renewable Energy (EERE) that will help small clean energy businesses move their innovative ideas to the marketplace.

IEEE approves recommended practice for mitigating flicker – the cause of health concerns including both seizures and headaches.

The Lighting Energy Efficiency in Parking, or LEEP, Campaign, awarded 18 organizations as high-achieving facilities in energy efficient lighting.