Energy Efficiency and Renewable Energy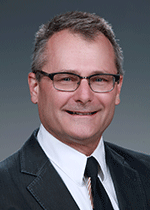 At PNNL, we believe that greater energy efficiency throughout buildings, improved technologies for enabling renewables – such as wind, water, solar, and biomass – and new vehicle technology, including storage systems for electric vehicles, can lead to timely solutions to our nation's energy challenges. We are a team of chemical, environmental, and materials scientists, economists, and engineers who are finding more efficient ways to use energy resources in transportation, buildings, and industry, and advancing clean, renewable energy.
Buildings account for 40 percent of energy consumption in the United States – more than any other sector in our economy. Residential and commercial buildings use energy daily for heating and cooling, lighting and water, and to run appliances and electronics. Much of this energy comes from burning coal or natural gas, which releases carbon dioxide – the most abundant of greenhouse gases – into the atmosphere. Automobiles present similar issues, but with a variety of alternative fuels and advancing vehicle technologies, they are creating less greenhouse gas emissions and reducing our dependence on foreign oils. PNNL's expertise in bioenergy, including catalysis for bio-diesel and jet fuels, has led to cleaner exhaust, petroleum alternatives, and the advancement of the transportation industry.
Our science base is also the foundation of a long history addressing national challenges in renewable energy. For example, PNNL leadership in science and engineering for sustainable hydropower in the Pacific Northwest is leading to increased fish passage safety and optimized hydroelectric power plants that can be applied at the national scale. Efficient and environmentally friendly energy generation is essential for meeting the demands of a growing consumer base.
Offshore wind developers and stakeholders can accelerate the sustainable, widespread deployment of offshore wind using a new open-source software program called ThermalTracker. Researchers can now collect the data they need to better understand the potential effects of offshore wind turbines on bird and bat populations.

Bing Liu was selected as the conference co-chair for the 2018 American Council for an Energy-Efficient Economy (ACEEE) Summer Study on Energy Efficiency in Buildings.

PNNL engineer Elizabeth Stephens was recently honored with multiple STEM-related accomplishments based on her extensive volunteer work with young kids. She was selected as a Minorities in Energy Champion, named one of the 100 Notable WA Women in STEM, and featured in an Energy Efficiency Challenge video.

Recent results from two PNNL experiments show promise for advancing both the "clean" and "transactive" aspects of energy management—at the intersection of buildings, the power grid, and distributed energy resources.

With technical assistance from PNNL, the Better Buildings Alliance released the updated High Efficiency Troffer Performance Specification Version, 6.0. By following the requirements in this specification, commercial building owners can achieve up to 80 percent energy savings, experience reliable performance, and reduce energy costs. If all troffers in the U.S. met this specification, approximately $5 billion in energy costs could be saved annually just from lighting alone!

Consumer desire for both efficient and long-lasting lighting products has resulted in continued advancement by the industry. But just how long do today's highly-efficient luminaires perform compared to the products that they seek to replace? Through the DOE's GATEWAY program, researchers at PNNL recently evaluated the long-term performance of LEDs through collection of illuminance—or light level—and color data at four sites with LED installations.

Look around. You almost certainly see a light source. Whether it's fluorescent tubes or light-emitting diodes (LEDs), the light you use should support the task you are performing. For many offices and schools, troffers are the answer. And now there are many more troffers to choose from that save energy while maintaining color and performance.