Energy Efficiency and Renewable Energy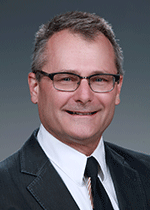 At PNNL, we believe that greater energy efficiency throughout buildings, improved technologies for enabling renewables – such as wind, water, solar, and biomass – and new vehicle technology, including storage systems for electric vehicles, can lead to timely solutions to our nation's energy challenges. We are a team of chemical, environmental, and materials scientists, economists, and engineers who are finding more efficient ways to use energy resources in transportation, buildings, and industry, and advancing clean, renewable energy.
Buildings account for 40 percent of energy consumption in the United States – more than any other sector in our economy. Residential and commercial buildings use energy daily for heating and cooling, lighting and water, and to run appliances and electronics. Much of this energy comes from burning coal or natural gas, which releases carbon dioxide – the most abundant of greenhouse gases – into the atmosphere. Automobiles present similar issues, but with a variety of alternative fuels and advancing vehicle technologies, they are creating less greenhouse gas emissions and reducing our dependence on foreign oils. PNNL's expertise in bioenergy, including catalysis for bio-diesel and jet fuels, has led to cleaner exhaust, petroleum alternatives, and the advancement of the transportation industry.
Our science base is also the foundation of a long history addressing national challenges in renewable energy. For example, PNNL leadership in science and engineering for sustainable hydropower in the Pacific Northwest is leading to increased fish passage safety and optimized hydroelectric power plants that can be applied at the national scale. Efficient and environmentally friendly energy generation is essential for meeting the demands of a growing consumer base.
Energy and Environment's, John Holladay was named a Distinguished Inventor of Battelle for Fiscal Year 2014. Holladay is one of 23 researchers, who have previously been named on 14 or more U.S. patents.

There are more than 2,500 hydroelectric dams in the United States. Current fish passage systems, such as ladders, fish lifts, and trap and haul programs, can be costly and in some cases harm fish. In an effort to reduce the impact of hydropower dams on migratory fish, PNNL is evaluating the viability of the Whooshh Fish Transport System, also known as the "salmon cannon."

New ways to extract underground heat to produce electricity with enhanced geothermal systems could be tested at a proposed research field observatory in central Oregon.

In a significant step forward to understanding the energy potential of the U.S. coast, the DOE's Wind and Water Power Technologies Office granted PNNL's Marine Science Lab (MSL) —the DOE's only marine research laboratory—funding to establish the Marine Energy Environmental Technology Initiative. The aim of the initiative is to develop and advance instrumentation for monitoring the environmental effects of marine renewable energy.

As part of the Caribbean Hotel Energy Efficiency and Renewable initiative, PNNL will be working with DOE International Affairs and Buildings Technology Offices and the Overseas Private Investment Corporation to improve water and energy efficiency in the Caribbean's largest industry—tourism. Doing this will work to reduce the Caribbean's dependency on foreign oil, improve the region's economic sustainability and provide substantial cost savings to hotel owners and operators.

Liquid fuels from fossil-based resources are the backbone of the transportation industry. What if we could create these fuels from biomass – plant and waste sources? Researchers at PNNL have been experimenting with this possibility for decades, and have now advanced their capabilities to the large-scale.

David Danielson, Assistant Secretary for the U.S. Department of Energy's Office of Energy Efficiency and Reliable Energy (EERE), visited PNNL in Richland on March 6. This was Danielson's first visit to the Lab in his Assistant Secretary role.