Energy Efficiency and Renewable Energy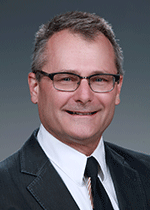 At PNNL, we believe that greater energy efficiency throughout buildings, improved technologies for enabling renewables – such as wind, water, solar, and biomass – and new vehicle technology, including storage systems for electric vehicles, can lead to timely solutions to our nation's energy challenges. We are a team of chemical, environmental, and materials scientists, economists, and engineers who are finding more efficient ways to use energy resources in transportation, buildings, and industry, and advancing clean, renewable energy.
Buildings account for 40 percent of energy consumption in the United States – more than any other sector in our economy. Residential and commercial buildings use energy daily for heating and cooling, lighting and water, and to run appliances and electronics. Much of this energy comes from burning coal or natural gas, which releases carbon dioxide – the most abundant of greenhouse gases – into the atmosphere. Automobiles present similar issues, but with a variety of alternative fuels and advancing vehicle technologies, they are creating less greenhouse gas emissions and reducing our dependence on foreign oils. PNNL's expertise in bioenergy, including catalysis for bio-diesel and jet fuels, has led to cleaner exhaust, petroleum alternatives, and the advancement of the transportation industry.
Our science base is also the foundation of a long history addressing national challenges in renewable energy. For example, PNNL leadership in science and engineering for sustainable hydropower in the Pacific Northwest is leading to increased fish passage safety and optimized hydroelectric power plants that can be applied at the national scale. Efficient and environmentally friendly energy generation is essential for meeting the demands of a growing consumer base.
Packaged air conditioners and heat pumps - referred to as rooftop units (RTUs) – frequently operate well below peak efficiencies. Most RTUs are aged and not well maintained, a major issue for the 2.1 million buildings in the United States that use them, until now.

Motor City, America gets back on its feet with help from PNNL during the street light infrastructure restoration. Less than 50 percent of Detroit's 88,000 street lights were operating due to staff shortages, theft, and a deteriorating infrastructure.

Congratulations to scientist Daniel Dang, recipient of PNNL's Exceptional Engineering Achievement Award. Deng was recognized for his exceptional engineering contributions in aquatic acoustic technologies, establishing PNNL as the world's leading institution in understanding and mitigating environmental impacts of waterpower systems.

If every troffer in the U.S. was replaced with troffers that comply with this specification, the nation could save approximately 4 billion dollars.

PNNL tested Smith-Root's fish immobilization gloves and found them to be effective in handling and immobilizing fish. The gloves can be used as an alternative to sedatives, which requires that fish be held for 21 days before being rereleased in the wild.

Tour of Zero is a one-stop web tool for home buyers to browse reputable builders, photos, floorplans, and videos of award-winning homes that meet the strict energy efficiency requirements of the DOE Zero Energy Ready Home program.

According to the 2014 Distributed Wind Market Report—prepared by PNNL researchers in conjunction with the DOE's Wind and Water Power Technologies Office—nearly 74,000 distributed wind turbines are now in operation within the U.S., totaling 906 megawatts of power.