Energy Efficiency and Renewable Energy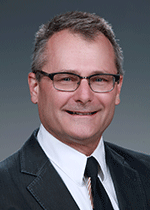 At PNNL, we believe that greater energy efficiency throughout buildings, improved technologies for enabling renewables – such as wind, water, solar, and biomass – and new vehicle technology, including storage systems for electric vehicles, can lead to timely solutions to our nation's energy challenges. We are a team of chemical, environmental, and materials scientists, economists, and engineers who are finding more efficient ways to use energy resources in transportation, buildings, and industry, and advancing clean, renewable energy.
Buildings account for 40 percent of energy consumption in the United States – more than any other sector in our economy. Residential and commercial buildings use energy daily for heating and cooling, lighting and water, and to run appliances and electronics. Much of this energy comes from burning coal or natural gas, which releases carbon dioxide – the most abundant of greenhouse gases – into the atmosphere. Automobiles present similar issues, but with a variety of alternative fuels and advancing vehicle technologies, they are creating less greenhouse gas emissions and reducing our dependence on foreign oils. PNNL's expertise in bioenergy, including catalysis for bio-diesel and jet fuels, has led to cleaner exhaust, petroleum alternatives, and the advancement of the transportation industry.
Our science base is also the foundation of a long history addressing national challenges in renewable energy. For example, PNNL leadership in science and engineering for sustainable hydropower in the Pacific Northwest is leading to increased fish passage safety and optimized hydroelectric power plants that can be applied at the national scale. Efficient and environmentally friendly energy generation is essential for meeting the demands of a growing consumer base.
Advanced outdoor lighting technologies offer 50 percent savings and numerous advantages compared to previous outdoor lighting systems. But organizations must first get past common obstacles when transitioning to new lighting technologies. PNNL research engineer Bruce Kinzey created an interactive solution to help organizations overcome these barriers—in just a few mouse clicks.

Phase 1 experiments part of the PNNL-led Clean Energy and Transactive Campus project have been completed. This includes four PNNL experiments—one of which deployed diagnostic algorithms to nine buildings on the PNNL campus. The completed experiments have achieved all milestones and expectations, and are now being documented so that others can replicate them.

PNNL researcher Michael Rosenberg was recognized by American Society of Heating, Refrigerating and Air-Conditioning Engineers (ASHRAE) for decades of technical leadership, including work with building owners and design professionals to improve energy efficiency buildings.

Cutting air conditioning energy use by sending heat into outer space may not be such a far-out idea. Using new technology developed at Stanford University, PNNL researchers recently found that daytime radiative cooling—the physical process by which an object loses heat to another object of lower temperature—could reduce energy consumption of an office building by 30 to 50 percent.

Distributed wind is used all across the United States. The fourth annual Distributed Wind Market Report provides a comprehensive overview of the U.S. distributed wind market, including insights into the market's trends and characteristics.

The first year of the Interior Lighting Campaign resulted in a savings of $13.49 million. Thirteen participants were awarded for their energy savings efforts at the BOMA 2016 International Conference & Expo.

In the power generation industry, efficiency and cost-effectiveness are crucial, but not so easy to achieve. Thanks to PNNL Laboratory Fellow Pete McGrail and collaborators, generating power efficiently and economically may have just gotten a lot easier.