Energy Efficiency and Renewable Energy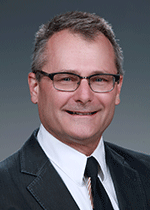 At PNNL, we believe that greater energy efficiency throughout buildings, improved technologies for enabling renewables – such as wind, water, solar, and biomass – and new vehicle technology, including storage systems for electric vehicles, can lead to timely solutions to our nation's energy challenges. We are a team of chemical, environmental, and materials scientists, economists, and engineers who are finding more efficient ways to use energy resources in transportation, buildings, and industry, and advancing clean, renewable energy.
Buildings account for 40 percent of energy consumption in the United States – more than any other sector in our economy. Residential and commercial buildings use energy daily for heating and cooling, lighting and water, and to run appliances and electronics. Much of this energy comes from burning coal or natural gas, which releases carbon dioxide – the most abundant of greenhouse gases – into the atmosphere. Automobiles present similar issues, but with a variety of alternative fuels and advancing vehicle technologies, they are creating less greenhouse gas emissions and reducing our dependence on foreign oils. PNNL's expertise in bioenergy, including catalysis for bio-diesel and jet fuels, has led to cleaner exhaust, petroleum alternatives, and the advancement of the transportation industry.
Our science base is also the foundation of a long history addressing national challenges in renewable energy. For example, PNNL leadership in science and engineering for sustainable hydropower in the Pacific Northwest is leading to increased fish passage safety and optimized hydroelectric power plants that can be applied at the national scale. Efficient and environmentally friendly energy generation is essential for meeting the demands of a growing consumer base.
Smart devices are everywhere, from the phone in your hand to the heat pump in your house to the thermostat in your office. A recent report issued by PNNL on behalf of the DOE Office of Energy Efficiency and Renewable Energy aims to take advantage of this increased connectivity with crucial marketplace planning.

Pam Cole, a scientist at PNNL, was named as an Energy Efficiency Code Champion for her advocacy of improved energy codes.

State of Science Report summarizes interactions of marine renewable energy devices with the marine environment, the animals that live there, and the habitats that support them. The report research was a collaboration led by the United States with 13 different nations.

Low-e storm windows tested under real conditions by PNNL are being considered for an Environmental Protection Agency (EPA) ENERGY STAR label. PNNL's building modeling, home experiments, and market assessment research helped provide a baseline for the Framework Document released by the agency.

The Department of Energy awarded PNNL and three small green energy businesses with small business vouchers to advance technology in the areas of hydropower, energy efficiency, and bio-based chemicals. A total funding amount of $625,000 will advance these technologies.

Through the Joint Center for Energy Storage Research, researchers at PNNL discovered how a salt used in the electrolyte plays a critical role in allowing lithium-sulfur batteries to hold a charge after more than 200 uses; this work offers needed design principles for creating long-lasting, high-capacity batteries.

Teaming up on a DOE project spearheaded by the University of Edinburgh, PNNL analyzed data on ocean tidal flow velocities obtained from an improved measurement tool— the convergent-beam acoustic Doppler profiler (C-ADP).