Environmental Health and Remediation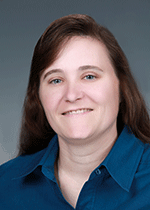 Prior waste generation activities dating back to the 1940's nuclear weapons mission paired with the impact of contaminants in the environment have resulted in the necessary ability to make critical cleanup decisions. Pacific Northwest National Laboratory develops and delivers science-based and risk-informed solutions to make water, soil, and air cleaner. Our goal is to enable cleanup for complex challenges in waste processing and environmental remediation and stewardship with a depth of expertise and objectivity that promotes public confidence in the country's ability to manage the nuclear legacy and achieve environmental protection.
To achieve this, we are integrating our fundamental science-based understanding with applied research to deliver systems-based solutions. Our approaches enable predictive understanding of system performance for managing and monitoring residual DOE tank waste, waste processing, immobilization and disposal, environmental remediation, restoration, and stewardship. Equally important, we facilitate interactions with stakeholders, regulators, and the public by providing scientific and technical understanding necessary to provide solutions and inform the risks, liabilities, and economics of complex cleanup challenges as the nation strives to achieve environmental protection.
The Environmental Health and Remediation focus areas include: Chemical and Nuclear Processing, Subsurface Science and Engineering, Energy-Water Nexus, Radiation Measurements and Irradiation, Climate Change Modeling and Decision Science, Landscape Scale Management and Resilient Coastal Systems.
The Canadian Nuclear Laboratories (CNL) is in the process of upgrading its shielded facilities and hot cells at the Chalk River Laboratories in Deep River, Ontario. As part of the project, CNL reached out to DOE's PNNL and Idaho National Laboratory (INL) to provide on-site technical support.

Bruce Napier, appointed as a member of the United States delegation to the United Nations Scientific Committee on the Effects of Atomic Radiation.

PNNL staff worked along-side WTP project staff to recently complete a mathematical algorithm, called the high-level waste (HLW) glass formulation algorithm, to achieve the optimal waste and additive mixture for each HLW batch to be vitrified. The exact mixture of waste and additives is designed to simultaneously meet 14 different property constraints and 7 optimization parameters for effective plant operations.