Environmental Health and Remediation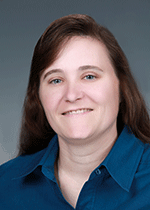 Prior waste generation activities dating back to the 1940's nuclear weapons mission paired with the impact of contaminants in the environment have resulted in the necessary ability to make critical cleanup decisions. Pacific Northwest National Laboratory develops and delivers science-based and risk-informed solutions to make water, soil, and air cleaner. Our goal is to enable cleanup for complex challenges in waste processing and environmental remediation and stewardship with a depth of expertise and objectivity that promotes public confidence in the country's ability to manage the nuclear legacy and achieve environmental protection.
To achieve this, we are integrating our fundamental science-based understanding with applied research to deliver systems-based solutions. Our approaches enable predictive understanding of system performance for managing and monitoring residual DOE tank waste, waste processing, immobilization and disposal, environmental remediation, restoration, and stewardship (see interactive web feature). Equally important, we facilitate interactions with stakeholders, regulators, and the public by providing scientific and technical understanding necessary to provide solutions and inform the risks, liabilities, and economics of complex cleanup challenges as the nation strives to achieve environmental protection.
The Environmental Health and Remediation focus areas include: Chemical and Nuclear Processing, Subsurface Science and Engineering, Energy-Water Nexus, Radiation Measurements and Irradiation, Climate Change Modeling and Decision Science, Landscape Scale Management and Resilient Coastal Systems.
A new tool for producing irradiated samples promises to tell researchers more about waste behavior during cleanup activities at the Hanford Site near Richland, Wash. The tool, known as an irradiator in the industry and dubbed the "gamma bunker" by the PNNL team that built it, consists of a lead-shielded cask with a radioactive source centered in the cavity.

PNNL researchers recently helped DOE meet an important cleanup milestone at Hanford by submitting a technology evaluation plan for iodine-129 at the 200-UP-1 Operable Unit—a key step in advancing efforts to remediate soil and groundwater contamination from Cold War efforts at the site.

Scientists at PNNL are developing a groundwater model of an Argentine basin using Advanced Simulation Capability for Environmental Management software. The groundwater model will be used as a management tool for identifying potential risks posed by two nuclear power plants sited within the basin.