Environmental Health and Remediation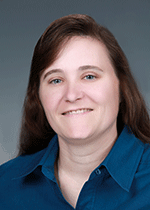 Prior waste generation activities dating back to the 1940's nuclear weapons mission paired with the impact of contaminants in the environment have resulted in the necessary ability to make critical cleanup decisions. Pacific Northwest National Laboratory develops and delivers science-based and risk-informed solutions to make water, soil, and air cleaner. Our goal is to enable cleanup for complex challenges in waste processing and environmental remediation and stewardship with a depth of expertise and objectivity that promotes public confidence in the country's ability to manage the nuclear legacy and achieve environmental protection.
To achieve this, we are integrating our fundamental science-based understanding with applied research to deliver systems-based solutions. Our approaches enable predictive understanding of system performance for managing and monitoring residual DOE tank waste, waste processing, immobilization and disposal, environmental remediation, restoration, and stewardship. Equally important, we facilitate interactions with stakeholders, regulators, and the public by providing scientific and technical understanding necessary to provide solutions and inform the risks, liabilities, and economics of complex cleanup challenges as the nation strives to achieve environmental protection.
The Environmental Health and Remediation focus areas include: Chemical and Nuclear Processing, Subsurface Science and Engineering, Energy-Water Nexus, Radiation Measurements and Irradiation, Climate Change Modeling and Decision Science, Landscape Scale Management and Resilient Coastal Systems.
While many of us feel that we work in a high-pressure environment, it is now a physical reality for researchers embarking on work in a new hyperbaric research facility. Six customized reactors, valued at $17.5k each, simulate the pressure of deep ocean environments up to two kilometers in depth – the equivalent of 22 football fields.

Together with the DOE Office of River Protection, PNNL developed PHOENIX, a source of credible information regarding the Hanford Site. In April 2015, a new application focused on Hanford's tanks farms was introduced.

Publication of the Hanford Sitewide Probabilistic Seismic Hazard Analysis represented the first step in a process to reassess the seismic safety of facilities on the Hanford Site and to establish design requirements for new facilities. The document is the culmination of a three-year study conducted to characterize the vibratory ground motion hazard from potential future earthquakes at Hanford Site.