Staff Accomplishments
Staff accomplishments are presented with the most recent accomplishments listed first. To search for a specific accomplishment, please use the links below.
Search by Staff Name | Search by Keyword
Page 1 of 1
PNNL's Alicia Gorton Named as a 2015 New Face of Civil Engineering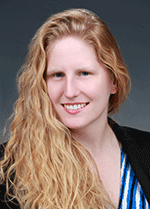 The American Society of Civil Engineers (ASCE) has named Alicia Gorton as a 2015 New Face of Civil Engineering Professional. The announcement was made in December 2014, to nominees representing "the bold and humanitarian future of civil engineering."
Dr. Gorton works on a wide variety of projects at the Lab, including environmental and risk evaluations of the Hanford Site. Alicia initiated the development of a now fully-formed and recognized ASCE Younger Member Group for the Columbia Section.
To learn more, read the ASCE announcement. Congratulations, Alicia, on your achievement and impact in the engineering field.
December 01, 2014
---
Heida Diefenderfer was recently appointed to a second term as a voting member of the WNHAC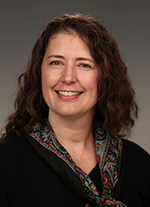 Heida Diefenderfer was recently appointed by Peter Goldmark, Washington State Commissioner of Public Lands, to a second term as a voting member of the Washington Natural Heritage Advisory Council, extending her appointment to June 30, 2018. The mission of the WNHAC is to advise the Department of Natural Resources from a scientific, public and private landowner perspective, on the development and management of the Natural Area Preserve System which was established to protect significant natural areas of Washington State.
October 17, 2014
---
PNNL Presents Findings From Lighting Energy Efficiency Codes & Standards Work at the International Association of Lighting Management Companies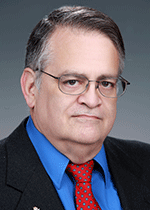 Senior Research Engineer, Eric Richman completed an invited presentation at the NALMCO (International Association of Lighting Management Companies) Annual convention where he presented the work that PNNL and the Department of Energy is doing in the areas of Lighting Energy Efficiency Codes and Standards and Market Based Technology Advancement of Energy Efficient Lighting. In addition, the presentation provided the audience with the latest information on the current strengths and weaknesses of energy efficient lighting and how organizations like NALMCO and its members it can play a part in code compliance. Lighting Energy efficiency is especially impactful since over 12% of all the energy used in the U.S. is used for lighting purposes. DOE's energy efficient lighting work led by PNNL is focused on working with industry to encourage the development of products that produce the same amount of light while consuming 25% less energy. It is estimated that PNNL developed lighting standards have the potential to save U.S. households nearly $6 billion dollars in 2015 alone.
October 06, 2014
---
PNNL's Dave Conover Recognized by Catholic University of America with Distinguished Service Award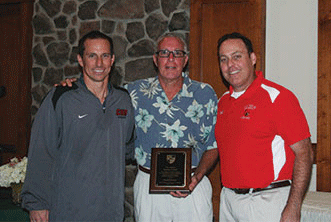 PNNL Senior Staff Engineer, David Conover was recognized by his alma mater Catholic University of America (CUA) with the Smathers Award. The CUA Smathers Award is named after alum Jonathan Smathers who earned his Juris Doctorate from CUA in 1984 and was a defensive back on the Cardinals football team. The award honors a former or current Catholic University student-athlete, who has distinguished themselves in service to their community, university, profession or country.
David Conover has professional achievements, service to the community and continued athletic achievements. Conover, who graduated with a Bachelor's and Master's Degree in Mechanical Engineering (1972 and 1977), was a two-year letter winner on the CUA swimming team. Since his graduation, Conover has worked for various organizations to develop and advance building energy efficiency through codes and standards. Community service has also been an essential part of Conover's activities. He has served as the Basketball Commissioner for the Great Falls, Virginia, Athletic Association and coached numerous youth teams in the community. He also volunteers weekly in the cardiac care unit of INOVA Heart and Vascular Institute at Fairfax Hospital, working with families and patients to help prepare them for heart surgery. He also supports the 4th grade of the local elementary school as a STEM assistant to science and math teachers.
October 06, 2014
---
David Geist - Named editor for North American Journal of Fisheries Management journal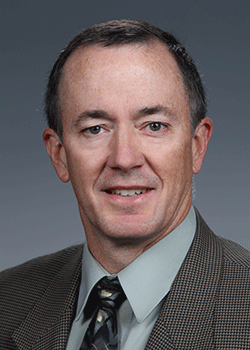 David Geist has been selected as an editor for the American Fisheries Society's journal titled North American Journal of Fisheries Management. His responsibility will be to decide on the suitability of contributed papers submitted for publication in the journal; solicit manuscripts for publication in the journal; set editorial standards for the journal; and make recommendations to the enhance the vitality and prestige of the Journal.
September 18, 2014
---
Sriram Somasundaram nominated to ASME Board of Governors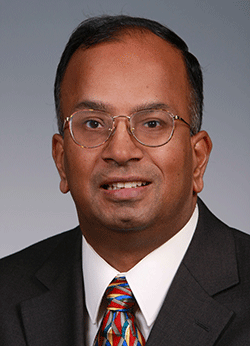 Sriram Somasundaram has been nominated to the Board of Governors for the American Society of Mechanical Engineers. ASME is a 130,000 member professional organization and is the primary resource for mechanical engineers and other technical professionals throughout the world for solutions that benefit humankind. Sriram has joined the nine-member board as a Governor-nominee and will begin serving his three-year term in next June.
September 03, 2014
---
Bonneville and Virden asked to join the Washington State Academy of Sciences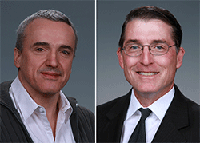 Alain Bonneville and Jud Virden have been invited to join the Washington State Academy of Sciences along with other scientists and engineers from across the state being recognized for outstanding scientific achievement and leadership. Academy members provide expert scientific and engineering analysis to inform public policy-making and work to increase the role and visibility of science in Washington state.
August 01, 2014
---
Page: 1
Archive of EED staff accomplishments.