Staff Accomplishments
Staff accomplishments are presented with the most recent accomplishments listed first. To search for a specific accomplishment, please use the links below.
Search by Staff Name | Search by Keyword
Page 1 of 3
ASME Award for Best Poster Presentation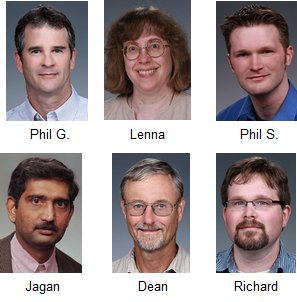 Phil Gauglitz, Lenna Mahoney, Phil Schonewill, Jagan Bontha,Dean Kurath and Richard Daniel
A poster based on this team's research was presented at the Waste Management (WM) 2013 Symposia, where it won the American Society of Mechanical Engineers Award for Best Poster Presentation. The award was announced in 2013 and will be officially given at WM2014 in March.
The poster was presented by Phil Gauglitz. It was entitled, "Aerosol Formation from High-Pressure Sprays for Supporting the Safety Analysis for the Hanford Waste Treatment and Immobilization Plant." Former staff members Jeremy Blanchard and Chen Song also contributed to the research.
March 05, 2014
---
Jeff Ward - Elected Northwest Straits Foundation President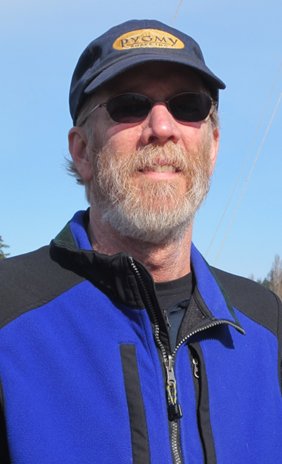 Jeff was elected president of the Northwest Straits Foundation Board of Directors in June 2013. In this position, he leads the nonprofit organization's efforts in support of the scientific, restoration and education projects and programs of the Northwest Straits Marine Conservation Initiative.
The initiative was authorized by Congress and is nationally recognized as an innovative approach for bringing together sound science, an ecosystem perspective and citizen entrepreneurship. The initiative protects marine resources in Northwestern Washington State.
March 05, 2014
---
Radha Kishan Motkuri - Organizes successful American Chemical Society symposium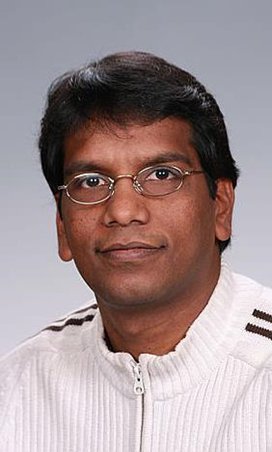 Radha, drawing on his work in Metal-Organic Frameworks (MOFs) at PNNL and partnering with Shengqian Ma of the University of South Florida, organized a symposium, "Porous Materials for Energy Conversion and Storage," at the 246th ACS National Meeting & Exposition in September 2013 in Indianapolis. The symposium addressed porous materials including MOFs, zeolites, carbon, and others, and featured nearly 40 invited speakers from the U.S., Germany, China, Canada, Japan and the U.K. Researchers from around the globe attended. Radha has been asked to organize another symposium at the 248th ACS National Meeting & Exposition in August 2014.
March 05, 2014
---
Rich Brown - Paper earns top honors at international conference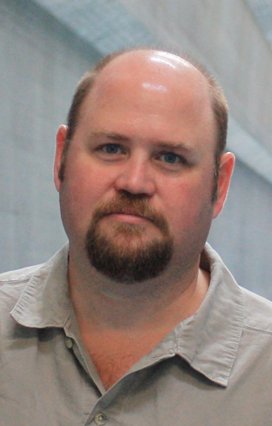 A paper authored by Rich and three other researchers earned first place in the Environmental and Social category at the Hydrovision International 2013 conference in Denver. The paper was titled, "Innovative Fish Passage: A Cost-Effective Solution for High-Head Hydro." The other authors were Ryan Greif of Mead&Hunt; Kai Steimle of Newhalen Associates; and Dan Gessler of Alden Research Laboratory.
Hydrovision International bestowed awards for the strongest technical papers presented over the three days of the conference program. The winners were selected by the conference's technical papers committee.
March 05, 2014
---
Yong Wang - Earns Fellow status with AlChE and RSC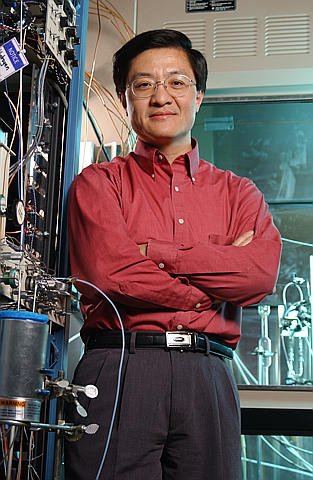 Yong received two prestigious honors in 2013—he was elected to Fellow of the American Institute of Chemical Engineers (AIChE) and the Royal Society of Chemistry (RSC). He also is a Fellow of the American Chemical Society (ACS) and the American Association for the Advancement of Science (AAAS).
Yong is internationally known for his efforts spanning from fundamental to applied catalysis research for the efficient conversion of fossil and biomass feedstocks to fuels and chemicals. He holds a joint appointment with PNNL and Washington State University.
March 05, 2014
---
Dawn Wellman, Kirk Cantrell, Mark Freshley and Mike Truex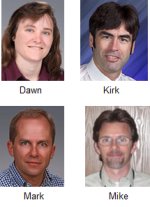 Best Oral Presentation and Paper Award
Dawn, Kirk, Mark and Mike have received the American Nuclear Society's Best Oral Presentation and Paper Award from the WM (Waste Management) conference. The paper, "Technical and Policy Challenges in Deep Vadose Zone Remediation of Metals and Radionuclides," was presented at the conference in 2012, with the award announced in 2013.
This is the second year in a row that Dawn, who served as lead author, has been part of an award-winning oral presentation and paper team at the WM conference. The paper also included contributions from former staff member Evan Dresel.
September 19, 2013
---
Eric Nyberg and Kevin Simmons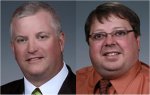 2013 TechConnect Award
Eric and Kevin have been honored with a 2013 TechConnect National Innovation Award for an injection-molding method, Ti-MIM, that can reduce costs and increase the use of titanium and other durable, lightweight and corrosion-resistant metals. Former staff member Scott Weil also contributed to the technology.
The TechConnect organization bestows the awards on top early-stage innovations that are expected to have a positive impact in specific industry sectors.
September 19, 2013
---
Jeff Stevenson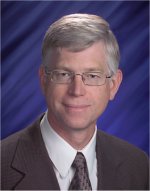 American Ceramic Society Fellow
Jeff has been elected a Fellow of the American Ceramic Society (ACerS), a peer recognition based on outstanding contributions to the ceramic arts or sciences. He will be recognized at the ACerS annual meeting this fall in Montreal.
Jeff is a leader in energy materials research. His work has focused on development, characterization and fabrication of electrical ceramic materials and devices. He's known internationally for his research in solid oxide fuel cell applications.
September 19, 2013
---
Jennifer States
Windpower Engineering&Development 2013 Influencer
Windpower Engineering and Development magazine's 2013 Influencers and Innovators includes EED's Jennifer States. The magazine has been compiling an Influencers and Innovators list for each of the past four years.
Jennifer was recognized as an Influencer, one of ten 2013 honorees who were cited in the June edition for the significant impact they have had on the wind industry.
Image courtesy: Windpower Engineering&Development
September 19, 2013
---
Sam Bryan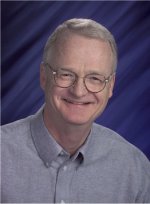 American Chemical Society Fellow
Sam recently has been selected as a Fellow of the American Chemical Society (ACS) for his outstanding achievements and contributions in science and chemistry.
Sam is an internationally recognized expert on environmental contamination monitoring processes and controls. He also is known for his significant educational outreach, his award-winning promotion of chemistry and the chemical sciences in the local area, and development of technical programs for ACS meetings.
September 19, 2013
---
Archive of EED staff accomplishments.