Staff Accomplishments Archive
The staff accomplishments archive contains accomplishments prior to 11/19/2011. They are presented with the most recent accomplishments listed first. To search for a specific accomplishment, please use the links below.
Search by Staff Name | Search by Keyword
Page 47 of 51
David Geist Named Fellow in the American Institute of Fishery Research Biologists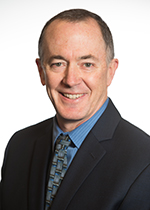 ETD's David Geist achieved one of the highest levels of validation for accomplishments that a fishery scientist can achieve. He was appointed a Fellow in the American Institute of Fishery Research Biologists, which advances the theory, practice, and application of fishery and related sciences.
Dr. Geist's accomplishments include the development of radio telemetry techniques to monitor fish behavior and physiology, and innovative studies of ground water - surface water interactions in salmon spawning habitat. He is a member of the Advisory Committee for the Hanford Reach National Monument. Adjunct professor at WSU-TC, and serves as a scientific liaison for environmental policy issues in the Columbia River Basin.
Date Entered: 1/1/2000
---
Denny Damschen Celebrates Thirty Years of Service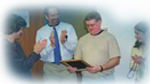 Laboratory Director Lura Powell and staff cheer after a 30-year service plaque was presented to the ETD's Denny Damschen (second from right). Denny is a science and engineering associate in ETD's Fluid and Computational Engineering Department. He joined PNNL 32 years ago, but had a brief break in service early in his career while completing his undergraduate degree. Congratulations, Denny!
Date Entered: 1/1/2000
---
Dr. John Vienna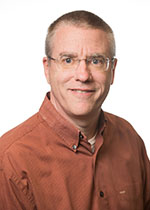 In a culmination of nine years of study, ETD's John Vienna recently received his Ph.D. In May, John completed and defended his dissertation, the Effects of Temperature and Composition on the Solubility of Chromium in Multi-Component Alkali-Borosilicate Glass Melts, and received his Doctorate of Philosophy in Materials Science from Washington State University. WSU's Materials Science Program is a multidisciplinary program, including physics, chemistry, and materials and mechanical engineering.
While attending WSU, John worked on an array of projects at the Laboratory mainly focused on the chemistry and applications of glass. He has been attending WSU since he received his M.S. in Ceramic Engineering and Science from Alfred University in 1993.
Date Entered: 1/1/2000
---
ETD Support of Hanford's Solid Waste EIS Earns Customer Praise
Wayne Johnson, Kathy Rhoads, and their team received a letter of appreciation from DOE Richland's manager Keith Klein for their admirable performance on the Hanford Solid Waste Environmental Impact Statement. "I would like to thank every individual for their dedication, hard work, and technical capabilities they provided RL in support of the HSW EIS," wrote Klein.
The Record of Decision for the EIS is scheduled to be issued at the end of the summer in 2003.
Congratulations Wayne, Kathy and all who are contributing to this project, for your hard work and dedication.
Date Entered: 1/1/2000
---
ETD Well-Represented Among 2002 FITZNER/EBERHARDT Award Nominees & Winners
Congratulations to ETD's Duane Horton and Signe Wurstner for receiving the Fitzner/Eberhardt Annual Award for Outstanding Contributions to Science and Engineering Education. ETD was well represented by Duane, Signe, and Susie Stenkamp, who were among the five nominees for this year's recognition.
Duane is a senior research scientist in the Applied Geology and Geochemistry group of ETD. Signe serves as a senior research scientist in ETD's Hydrology group.
The selected honorees' passion for research and their commitment to sharing it with students and teachers in the schools across our region honors the memory of the researchers for which this annual award is named and dedicated.
Duane and Signe, well done and thank you for your outstanding service to ETD and the community.
Date Entered: 1/1/2000
---
ETD's Newest Laboratory Fellow - Denis Strachan
Congratulations to Denis Strachan for his appointment as Laboratory Fellow. This grade, formerly called Level VI Scientist, is the highest scientific and engineering position in the lab below that of Battelle Fellow.
One of Denis' noted achievements is his work in glass dissolution and discovery of the kinetic mechanism by which glass interacts with water. Denis contributes in numerous ways to the scientific community, whether it is mentoring young scientists or serving as the principal investigator for an international program.
Thanks Denis for your dedication and outstanding contributions to ETD and PNNL.
Date Entered: 1/1/2000
---
ETD's Women of Achievement Candidates
Congratulations to ETD's Barbara Reichmuth, Teresa Schlotman, Marilyn Steele and Dot Stewart for being nominated as candidates for this year's PNNL Woman of Achievement.
Each of these women has distinguished themselves by their outstanding professionalism and dedication. Equally impressive is their untiring commitment and support to our community. Thank you for your diligent contributions and for being part of the ETD team. Well done!
Date Entered: 1/1/2000
---
Fisher Named Fellow by the Health Physics Society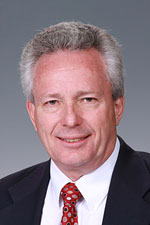 Congratulations to ETD's Darrell Fisher who was recently named Fellow of the Health Physics Society. Darrell received this appointment for his significant administrative, educational, and scientific contributions to the profession of health physics. This July Darrell will be presented the award at the annual national Health Physics Society meeting in San Diego.
Darrell joined PNNL in 1978. He leads the Laboratory's Radioisotopes Program and serves in adjunct faculty appointments at the University of Washington and Washington State University.
Well done, Darrell, for your excellent service and contributions.
Date Entered: 1/1/2000
---
Glenn Hollenberg Appointed to ACerS Nominating Committee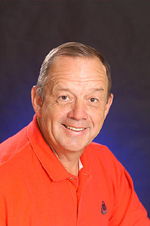 Congratulations to ETD's Glenn Hollenberg, Senior Staff Scientist, who was appointed to the Nominating Committee of The American Ceramic Society in April 2002. The Committee members are responsible for assuring that a slate of candidates are willing and able to be elected as officers or board members of the Society from 2002 to 2004.
Glenn has been active in the society since 1966. He has served as a member of the Board of Directors and held numerous chairmanships of committees for the Society, the Nuclear and Environmental Technology Division, the Basic Science Division, and the Ceramic Manufacturing Council.
Date Entered: 1/1/2000
---
Greenwood and McDonald Elected to Executive Committee
Congratulations to Larry Greenwood and Joe McDonald for their election to the Council of Fellows' Executive Committee. As ETD representatives on the Council of Fellows, their responsibilities include fostering greater communication between senior leadership and the scientific and technical staff.
Larry, who joined Battelle in 1990, works on reactor dosimetry, radiation damage calculations and medical isotope production in the Radiochemical Processing Laboratory. Joe's research includes work encompassing radiological physics and standards development.
Thank you Larry and Joe for your contributions and service to PNNL and ETD specifically.
Date Entered: 1/1/2000
---
Page: 1 2 3 4 5 6 7 8 9 10 11 12 13 14 15 16 17 18 19 20 21 22 23 24 25 26 27 28 29 30 31 32 33 34 35 36 37 38 39 40 41 42 43 44 45 46 47 48 49 50 51 [Next >>]