Energy Efficiency and Renewable Energy
Timely solutions for our nation's energy security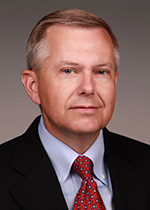 At PNNL, our researchers are finding more efficient ways to use energy resources in transportation, buildings, and industry, and in advancing renewable energy technologies. Enabling the efficient use of energy resources, increasing productivity, and accelerating the use of renewable sources of electricity covers a broad spectrum of research—all backed by a diverse set of capabilities and experience.
We are working to drive down the costs of energy technologies, overcome challenges to large-scale renewable energy deployment, and revolutionize buildings as energy assets. Science, engineering, and supporting analysis at PNNL enables the efficient and sustainable use of energy resources and integrates both renewable energy and buildings with the grid.
Our research areas include
Energy Efficiency: We are committed to dramatically improving the energy efficiency of homes and buildings and to reducing their environmental footprint. PNNL's foundation of research and analysis for new lighting designs and performance, energy codes, and appliance standards well complements our work in early-stage technology development and evaluation. Multi-disciplinary teams at PNNL are leading the way in driving energy savings, enhancing whole-building performance, enabling grid-interactive buildings, and we are helping the federal sector become more energy efficient.
Transportation: Researchers at PNNL are developing the scientific and engineering foundations for converting biomass to biofuels that align with the current and future needs of a dynamic transportation energy sector. At the same time, we are making vehicles more efficient and cheaper to produce through lightweight materials while improving the design and energy storage capacity of next-generation batteries and lowering the cost of hydrogen fuel cells.
Renewable Power: The Columbia River is the nation's most important hydropower resource, producing 40 percent of the nation's hydroelectric generation. At the same time, wind now produces enough electricity to power 24 million U.S. homes per year. From water and wind to solar and geothermal energy, we are drawing on our strong base of science, engineering, and computational modeling to advance the potential of these American-made renewable energy sources.
The Illuminating Engineering Society recently awarded PNNL's Robert Davis the IES Presidential Award for his ongoing efforts to foster dialogue about light and human health amongst researchers and professionals from various fields.

A PNNL research team has addressed safety as well as performance challenges posed by lithium metal batteries through the development of a new electrolyte.

What if you could directly harness ocean energy to bring power where it didn't exist before? In a first-of-its-kind assessment, researchers from PNNL, working with the National Renewable Energy Laboratory, have identified and assessed 12 markets that could benefit from marine energy.

PNNL's thermocatalytic process opened the door to sustainable jet fuel from low-cost waste gases. Commercial partner LanzaTech will build a U.S. facility to make millions of gallons of ethanol-based fuel annually.

When a recent study confirmed the Earth is getting brighter at night, attributing much of the increase to needless waste resulting from LEDs reducing the cost of lighting and hence driving unwarranted increases in its use, PNNL researchers felt compelled to respond. Their paper, "Light at Night—A Delicate Balance," offers an alternative perspective on what we can—and cannot—conclude about new evidence of brightening night skies.

A national laboratory team identified new mixtures that combine bio- and petroleum-based fuels. These could deliver significantly improved performance and savings at the pump, while giving refiners and fuel producers more flexibility in making their products.

Researchers at PNNL have found a novel way of synthesizing cathode materials, adding a step that could help batteries last longer and perform better. A paper capturing the details recently appeared in the journal Nature Energy.