Energy Efficiency and Renewable Energy
Timely solutions for our nation's energy security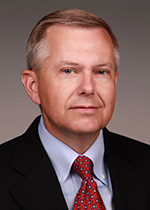 At PNNL, our researchers are finding more efficient ways to use energy resources in transportation, buildings, and industry, and in advancing renewable energy technologies. Enabling the efficient use of energy resources, increasing productivity, and accelerating the use of renewable sources of electricity covers a broad spectrum of research—all backed by a diverse set of capabilities and experience.
We are working to drive down the costs of energy technologies, overcome challenges to large-scale renewable energy deployment, and revolutionize buildings as energy assets. Science, engineering, and supporting analysis at PNNL enables the efficient and sustainable use of energy resources and integrates both renewable energy and buildings with the grid.
Our research areas include
Energy Efficiency: We are committed to dramatically improving the energy efficiency of homes and buildings and to reducing their environmental footprint. PNNL's foundation of research and analysis for new lighting designs and performance, energy codes, and appliance standards well complements our work in early-stage technology development and evaluation. Multi-disciplinary teams at PNNL are leading the way in driving energy savings, enhancing whole-building performance, enabling grid-interactive buildings, and we are helping the federal sector become more energy efficient.
Transportation: Researchers at PNNL are developing the scientific and engineering foundations for converting biomass to biofuels that align with the current and future needs of a dynamic transportation energy sector. At the same time, we are making vehicles more efficient and cheaper to produce through lightweight materials while improving the design and energy storage capacity of next-generation batteries and lowering the cost of hydrogen fuel cells.
Renewable Power: The Columbia River is the nation's most important hydropower resource, producing 40 percent of the nation's hydroelectric generation. At the same time, wind now produces enough electricity to power 24 million U.S. homes per year. From water and wind to solar and geothermal energy, we are drawing on our strong base of science, engineering, and computational modeling to advance the potential of these American-made renewable energy sources.
PNNL played a leading role in developing the first-ever Grid Optimization Competition for DOE. Competing teams worldwide are developing transformational ways to advance America's power grid of the future.

Before offshore turbines can be deployed to harness wind energy, researchers must answer important questions—such as how much wind energy a turbine can capture at certain offshore sites. To help answer this question, DOE's Wind Energy Technologies Office commissioned PNNL to deploy two research buoys off the New Jersey and Virginia coasts.

To improve wind forecast accuracy, DOE's Wind Energy Technologies Office funded the second Wind Forecast Improvement Project (WFIP2). This combined modeling and field study was designed to improve forecasts in areas of complex terrain, where wind circulation and flow make predictability especially challenging. In March 2017, the WFIP2 team completed the field phase in the Columbia Basin.

Jun Liu, materials scientist, energy storage expert, and Battelle Fellow, was recognized with the PNNL Laboratory Director's Award for Individual Lifetime Achievement in Science and Technology

Regarded as a national expert in building energy-efficiency rating and evaluation, PNNL senior engineer Nora Wang has a track record of leading multidisciplinary teams through complex projects focused on improving energy efficiency of buildings. Her outstanding scientific work earned her PNNL's 2018 Laboratory Director's Award for Exceptional Engineering Achievement.

Control Day at PNNL, held on August 29, highlighted PNNL-developed control capabilities for large infrastructures, like the power grid, and other applications.

The Illuminating Engineering Society recently awarded PNNL's Robert Davis the IES Presidential Award for his ongoing efforts to foster dialogue about light and human health amongst researchers and professionals from various fields.