Energy Efficiency and Renewable Energy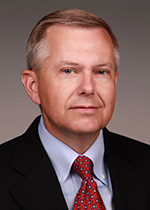 At PNNL, we believe that greater energy efficiency throughout buildings, improved technologies for enabling renewables – such as wind, water, solar, and biomass – and new vehicle technology, including storage systems for electric vehicles, can lead to timely solutions to our nation's energy challenges. We are a team of chemical, environmental, and materials scientists, economists, and engineers who are finding more efficient ways to use energy resources in transportation, buildings, and industry, and advancing clean, renewable energy.
Buildings account for 40 percent of energy consumption in the United States – more than any other sector in our economy. Residential and commercial buildings use energy daily for heating and cooling, lighting and water, and to run appliances and electronics. Much of this energy comes from burning coal or natural gas, which releases carbon dioxide – the most abundant of greenhouse gases – into the atmosphere. Automobiles present similar issues, but with a variety of alternative fuels and advancing vehicle technologies, they are creating less greenhouse gas emissions and reducing our dependence on foreign oils. PNNL's expertise in bioenergy, including catalysis for bio-diesel and jet fuels, has led to cleaner exhaust, petroleum alternatives, and the advancement of the transportation industry.
Our science base is also the foundation of a long history addressing national challenges in renewable energy. For example, PNNL leadership in science and engineering for sustainable hydropower in the Pacific Northwest is leading to increased fish passage safety and optimized hydroelectric power plants that can be applied at the national scale. Efficient and environmentally friendly energy generation is essential for meeting the demands of a growing consumer base.
A PNNL team of computational scientists created a simulation model complex enough to represent all the salient features of PNNL's self-healing cement in both a slurry and in a cured state. This model helps explain how the self-healing cement works and shows that the cement may perform better than originally thought. This self-healing cement has the potential to save millions of dollars in repair costs at geothermal energy and oil and gas sites.

Access to the Department of Energy's national laboratory capabilities will further the development of lightweight materials technologies, constituting another step towards meeting Vehicle Technologies Office program objectives. Five American-based organizations will receive $2.25M in technical assistance from Pacific Northwest National Laboratory, Sandia National Laboratories, Oak Ridge National Laboratory, and Los Alamos National Laboratory.

A PNNL-developed "green" fracking fluid, called StimuFrac™, consistently outperforms conventional methods of hydraulic fracturing and is feasible at various locations world-wide. The safe, non-toxic fluid could allow geothermal and oil and gas developers to reduce operating costs by up to 60 percent, while achieving up to 10,000 times higher permeability rates compared to conventional fracturing methods.

To achieve building efficiency goals, the nation must continue to close gaps in specific science and technology areas. This was a key message that Jud Virden, PNNL's Associate Laboratory Director for Energy & Environment, delivered to members of Congress on October 31 in Washington, D.C.

PNNL Ph.D. intern Molly Grear named number 6 on Forbes Magazine's 30 Under 30 in Energy 2018.

Tunable LED lighting that mimics nature can help hospital patients wake up, but the brighter light may also increase energy use. Nursing staff chose to turn some lights off in the evening, reducing energy use. These findings can help lighting fixture and control manufacturers.

Teachers controlled the LED light settings in three Texas classrooms, achieving more than 58 percent energy savings. And the dimmed, warm setting became a cue for the students to be in their seats and quiet down.