Energy Efficiency and Renewable Energy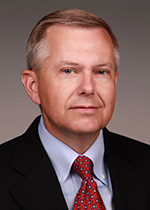 At PNNL, we believe that greater energy efficiency throughout buildings, improved technologies for enabling renewables – such as wind, water, solar, and biomass – and new vehicle technology, including storage systems for electric vehicles, can lead to timely solutions to our nation's energy challenges. We are a team of chemical, environmental, and materials scientists, economists, and engineers who are finding more efficient ways to use energy resources in transportation, buildings, and industry, and advancing clean, renewable energy.
Buildings account for 40 percent of energy consumption in the United States – more than any other sector in our economy. Residential and commercial buildings use energy daily for heating and cooling, lighting and water, and to run appliances and electronics. Much of this energy comes from burning coal or natural gas, which releases carbon dioxide – the most abundant of greenhouse gases – into the atmosphere. Automobiles present similar issues, but with a variety of alternative fuels and advancing vehicle technologies, they are creating less greenhouse gas emissions and reducing our dependence on foreign oils. PNNL's expertise in bioenergy, including catalysis for bio-diesel and jet fuels, has led to cleaner exhaust, petroleum alternatives, and the advancement of the transportation industry.
Our science base is also the foundation of a long history addressing national challenges in renewable energy. For example, PNNL leadership in science and engineering for sustainable hydropower in the Pacific Northwest is leading to increased fish passage safety and optimized hydroelectric power plants that can be applied at the national scale. Efficient and environmentally friendly energy generation is essential for meeting the demands of a growing consumer base.
Tunable LED lighting that mimics nature can help hospital patients wake up, but the brighter light may also increase energy use. Nursing staff chose to turn some lights off in the evening, reducing energy use. These findings can help lighting fixture and control manufacturers.

Teachers controlled the LED light settings in three Texas classrooms, achieving more than 58 percent energy savings. And the dimmed, warm setting became a cue for the students to be in their seats and quiet down.

A new tool, called EyeSea uses machine vision algorithms to "watch" underwater video footage and flag footage where a fish or mammal is near a marine energy turbine. If deployed, EyeSea could improve understanding of wildlife interactions and help safely deploy wave energy technologies.

A PNNL-developed technology called HARP can be implemented anywhere there is a low grade heat source, including low-temperature geothermal, solar farms, and at oil and gas sites. This technology makes today's Organic Rankine cycle systems obsolte, being 40 percent more efficient and able to produce power at just $0.05 per kilowatt hour.

Research scientist Radha Motkuri was invited to serve a three-year appointment on the editorial board of Inorganica Chimica Acta. Motkuri will help oversee manuscripts in four areas of research: metal-organic frameworks, zeolites, sorption and catalysis. He also will help maintain and improve the scientific journal's quality and standards by monitoring the editorial policy and the quality of papers published.

International group researches adaptive management to reduce wind energy and wildlife interactions. Adaptive management has the potential to reduce scientific uncertainty and improve policies and practices for future wind development. It may also advance the wind energy industry while simultaneously reducing environmental effects.

In partnership with industry and academia, PNNL researchers developed a suite of engineering tools that successfully predict the fiber orientation and length distribution of complex carbon fiber thermoplastic parts. The tools aim to accelerate R&D of carbon fiber car parts by allowing manufactures to "see" the structural characteristics of proposed carbon fiber composites before they are molded.