Page 922 of 1048
Staff Accomplishments
Dan Strom Leads National Study on Managing Risk at Nuclear Cleanup Sites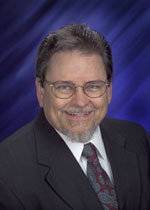 Congratulations to ETD's Dan Strom on successfully serving as chair of the National Council on Radiation Protection and Measurements committee studying risk management approaches at radioactively contaminated sites. Specifically, the committee analyzed the Nuclear Regulatory Commission's and the Environmental Protection Agency's approaches to managing risks at defense sites, nuclear power plants, and other places with nuclear contamination. As chair, Dan assembled and edited the committee's report,
Approaches to Risk Management in Remediation of Radioactively Contaminated Sites,
NCRP Report No. 146. He also responded to a significant number of comments from a host of peer reviewers. Dan, thank you for helping to lead the nation in this important arena!
---
Page 922 of 1048