Page 640 of 1048
Staff Accomplishments
Scott Weil named top inventor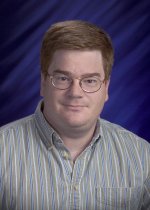 Scott was selected as the PNNL Inventor of the Year for his achievements over fiscal years 2008 and 2009. He is recognized for innovation to advance energy and environmental solutions that has resulted in the creation of intellectual property and the potential to create intellectual property. Scott's innovations include:
13 disclosures
5 U.S. non-provisional patent applications
1 U.S. provisional patent application
16 foreign patent applications
4 U.S. patents granted
5 foreign patents granted.
Scott was recognized at the Laboratory Recognition and Rewards Program Banquet in May.
---
Page 640 of 1048