Terry Shoemaker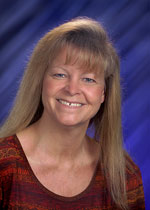 Pacific Northwest National Laboratory
PO Box 999
Richland, WA 99352
(509) 372-4333
Send Email
Biography
Terry Shoemaker joined PNNL in 1991. She develops communication materials and coordinates website design. She assists in survey development and data compilation. Ms. Shoemaker oversees budgets and deliverables, plus coordinates task assignments with technical staff.
Research Interests
Coordination of program outreach materials including web design, fliers, brochures, and newsletters
Conference and workshop management - onsite and offsite
PNNL Publications
2002
Hollomon B., M.R. Ledbetter, L.J. Sandahl, and T.L. Shoemaker. 2002. "Seven Years Since SERP: Successes and Setbacks in Technology Procurement." In 2002 American Council for an Energy-Efficient Economy (ACEEE) Summer Study on Energy Efficiency in Buildings. Part 6--Market transformation energy efficiency in buildings; teaming for efficiency, 6, 6.125 - 6.138. Washington, Dc:ACEEE. PNNL-SA-36393.