Page 603 of 1051
Staff Accomplishments
Wally Weimer: NWFPA 2010 Cluster Partner of the Year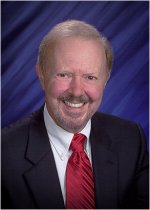 Wally Weimer recently accepted the "2010 Cluster Partner of the Year" Award on behalf of Battelle/PNNL. Awarded by the Northwest Food Processors Association (NWFPA), the award recognizes the Laboratory for its work to develop a rapid pathogen detection technology for food processors. Tests currently available to detect the food pathogen,
Listeria monocytogenes
, can take up to 36 hours to produce results. The NWFPA hopes to reduce this detection time to only eight hours with the use of PNNL's technology. Wally, manager of the Hydrocarbon Conversion product line, has been the primary PNNL point of contact with the NWFPA. Congratulations!
---
Page 603 of 1051