Page 591 of 1045
Staff Accomplishments
Mark Murphy: Article and cover photo in Fertility and Sterility Journal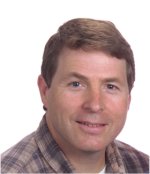 Mark Murphy's research into protecting fertility in cancer patients has been published in
Fertility and Sterility
, including a photo on the cover. The results of the study, conducted in partnership with Oregon Health and Science University, demonstrated incredible promise for a drug treatment that may positively impact tens of thousands of women every year. Mark additionally developed a device to protect monkeys during radiation treatments throughout the study.
Fertility and Sterility
is an international journal for doctors, scientists and others who treat and investigate problems of infertility and human reproductive disorders. Mark's article appeared in the March 15 issue. Congratulations!
---
Page 591 of 1045