Page 554 of 1045
Staff Accomplishments
Roy Gephart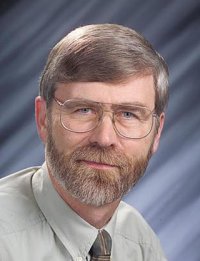 Novel 17-year gravitational project managed successfully, safely.
In September, a National Science Foundation study of gravitational physics conducted in a former missile bunker on the Fitzner-Eberhardt Arid Lands Ecology site came to a successful close. The research was performed by University of Washington and University of California-Irvine staff and students. For the entire 17-year span of this extraordinary activity,
Roy
represented PNNL and served as the project's primary point of contact, contributing wide-ranging project management and coordination expertise. The end result was extremely positive. The project added new knowledge about gravitational physics, served as a launch pad for the careers of many young scientists, and concluded with an unblemished safety record. Congratulations!
---
Page 554 of 1045