Kyle Larson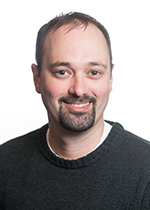 Pacific Northwest National Laboratory
PO Box 999
Richland, WA 99352
(509) 371-7207
Send Email
Biography
Kyle Larson is a research scientist and GIS analyst with 15 years of experience at PNNL conducting applied environmental research in a wide range of topics such as environmental effects of hydropower, conservation and management of sensitive species and habitats, landscape and wildfire ecology, spatial planning, and environmental contamination monitoring and remediation. His recent work has focused on applying GIS and remote sensing applications to complex environmental problems (e.g., basin-scale planning for hydropower and the environment, invasive plant-wildfire interactions in the Mojave Desert, mapping cheatgrass in the Western U.S., Coastal Marine Spatial Planning for offshore renewable energy) and creating decision support tools for resource managers. Mr. Larson is currently leading two projects aimed at developing GIS decision support tools for hydropower planning (www.basin.pnnl.gov), one of which focuses on integrating regional climate model information into site-scale hydropower planning to improve long-term sustainability. Mr. Larson's background in ecology also includes considerable field experience studying interactions of birds, large mammals, bats, amphibians, fish, and even clams with their environment.
Research Interests
Effects of land use and management practices on plant-animal-human interactions
Use of geospatial science and technology as a transformational tool in multi-disciplinary science
Development and application of technologies or techniques to monitor animals and habitats
Education and Credentials
M.S., Environmental Science, Washington State University, Pullman, 2009
B.S., Wildlife Resources, University of Idaho, Moscow, 2004
PNNL Publications
2015
2014
Duncan JP, MR Sackschewsky, HT Tilden, II, JM Barnett, J Su-Coker, MY Ballinger,

BG Fritz

, GA Stoetzel, KL Lowry, TW Moon, JM Becker, KM Mendez, EA Raney, MA Chamness, and KB Larson. 2014. Pacific Northwest National Laboratory Annual Site Environmental Report for Calendar Year 2013.

PNNL-23523

, Pacific Northwest National Laboratory, Richland, WA.
2012
2011
Downs JL, RE Durham, and

KB Larson

. 2011. Revegetation Plan for Areas of the Fitzner-Eberhardt Arid Lands Ecology Reserve Affected by Decommissioning of Buildings and Infrastructure and Debris Clean-up Actions.

PNNL-19879

, Pacific Northwest National Laboratory, Richland, WA.
Duberstein CA,

JD Tagestad

, and KB Larson. 2011. Assessment of Technologies Used to Characterize Wildlife Populations in the Offshore Environment.

PNNL-20984

, Pacific Northwest National Laboratory, Richland, WA.
2010
2008