Margaret Axelson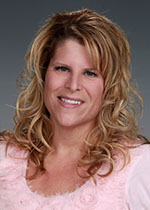 Pacific Northwest National Laboratory
PO Box 999
Richland, WA 99352
(509) 372-4270
Send Email
Biography
Margaret Axelson has 26 years of experience with PNNL and joined Energy Policy and Economics Group in January 2009. Prior to joining EP&E she worked in the Energy & Environment Directorate as a Project Specialist and Senior Administrator.
Margaret provides HTML formatting and develop, design, implement, upgrade, and maintain various Project, Program, Group, Division, Directorate, and Laboratory Director websites at PNNL to comply with the branding effort. As one of only three individuals at the Laboratory who have access to the EE Directorate database, I am responsible for updating, testing, and identifying deficiencies in the database and providing a report directly to the database programmer. Develop a variety of computer-generated project deliverables, sometimes on short notice, for audiences ranging from the general public to senior clients. These tasks require an understanding of a large number of software tools ranging from project management and web design tools to publishing tools. Responsible for self-management of tasks assigned; this includes determining how best to complete tasks with little or no guidance from senior staff and supporting the activities of others assigned to activities, including project managers, technical staff, and subcontractors. Conducted direct purchasing of LED lamps and fixtures for the DOE CALiPER program. Experienced with desktop computer core applications. Knowledgeable in the creation and use of spreadsheets for data analysis (e.g., Excel). Very proficient in software for website development (e.g., WeBuilder). Adept at set up of computers for new staff, use of the PNNL migration tool to transfer staff members files, and sanitizing and re-imaging of computers for redeployment to staff in our division. Provided technical support to the Industrial Technologies Program (ITP) Technology Tracking, Fuel Cell Technologies Office (FCTO) Technology Tracking, and the Building Technologies Program Technology Tracking. Responsible for managing and maintaining the technology data in the ITP Impacts, FCTO, and the Buildings Program databases that are accessible through a web application written in Lotus Notes/Domino. After inputting the data into the databases, I then updated/created new technology tracking fact sheets and the ITP Impacts/FCTO/Buildings reports using InDesign software and graphic manipulation (Adobe Photoshop).
Software capabilities include: Microsoft Office 2016/Windows 10 Software, MOUS Certified Expert in PowerPoint and Word, Internet Explorer, FireFox, Chrome, Edge, Myproperty, WeBuilder, Adobe Professional, Adobe Photoshop, Adobe InDesign, Adobe Illustrator, and Peoplesoft.
Hardware capabilities include: PC/MAC systems, troubleshooting problems with computers, set up of software and hardware set up for computer systems and handheld devices.
Develop, design, implement, upgrade and manage project/program/group/division/directorate/Laboratory Director websites
Excellent communication skills with both internal staff and external clients
High skill level with several software programs and thorough background in PNNL computer setup and networks
P-Card system improvement initiative
Design, develop and update technology factsheets and reports review technical content for accuracy
Software/hardware testing and identifying deficiencies
Installation and configuration of software
Tracking software enhancements proposed and under development
Database development and management
Provide technical support to end users of project-developed software tools
Provide website searches to gather technical information for research staff
Work independently with little supervision.
Research Interests
Website development, management, and administration
Computer system setup and trouble shooting
Support to field equipment setup and testing
New technology.
Education and Credentials
Columbia Basin College, courses in Web Design, Computers and Graphics
National Technical Schools
Affiliations and Professional Service
International Webmasters Association
Awards and Recognitions
2013 - OTY Award Solid State Lighting
1994 - U.S. DOE Certificate of Appreciation (Award from Secretary of Energy)
Several Outstanding Performance Awards for work being performed above and beyond the call of duty. This includes work being completed on time and on budget and accepting special assignments with exceptional ratings.