Ruth Taylor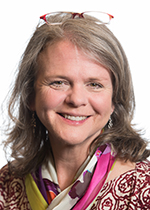 Pacific Northwest National Laboratory
Portland Office
620 SW FIFTH AVE, SUITE #810
Portland, OR 97204
(503) 417-7570
Send Email
Biography
Ms. Taylor currently serves as a project manager on the Advanced Lighting Team at the Pacific Northwest National Laboratory (PNNL) where she contributes to a number of projects focused on the commercialization of solid-state lighting (SSL). She began her career at PNNL in 1984 but over the years she has spent several years away from the Lab as sole proprietor of her own residential architectural design firm. Her responsibilities at the Lab have included managing the outreach and deployment activities for DOE's Building Energy Codes Program (BECP) including the evaluation of the economic and environmental impacts of various building energy standards. Other management responsibilities have included the oversight of DOE's Commercial Lighting Solutions web tool development and implementation.
Currently, Ms. Taylor manages the Next Generation Luminaires commercial SSL design competition, a highly successful, nationally recognized program which encourages technical innovation and promotes excellence in the design of energy-efficient LED luminaires. She also manages the DOE Commercially Available LED Product Evaluation and Reporting (CALiPER) program tasked with the testing and analysis of a wide range of SSL products to shed light on SSL applicability, trends, and state of the market. Both programs have been an integral part of DOE's efforts to help consumers, businesses, and government agencies differentiate good products and applications; to widely distribute objective technical information; and to communicate performance targets to industry.
Ms. Taylor received her architectural degree from Texas A&M University in 1984.
Research Interests
Solid-state lighting technologies
Software implementation and training
Project management
Residential design and construction
Education and Credentials
B.S., Environmental Design, Texas A&M University