James Collett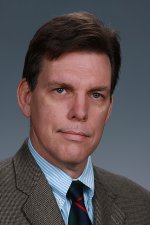 (509) 372-6345
Send Email
Biography
Jim Collett is a molecular biologist who combines computational and experimental approaches for metabolic engineering and systems biology research. His work includes simulations of intracellular metabolic networks, analysis of genomic data from massively parallel DNA sequencing, and fermentation studies of industrial microbes for the production of biofuels and bioproducts. Dr. Collett joined PNNL in 2006 as a Systems Biology Postdoctoral Fellow in the Fundamental and Computational Sciences Directorate, where he developed database tools and reagents for antibody microarrays used in assays of clinical and environmental biomarkers. At the University of Texas at Austin, he developed the first high-throughput methods for the production and processing of RNA aptamer microarrays for the specific detection of proteins in complex fluids. His previous experience also includes programming and maintaining process control systems, networks, and enterprise data servers in the water and wastewater utilities industry. Dr. Collett also served in the United States Navy as a telecommunications officer in support of Sixth Fleet operations in the Mediterranean Sea.
Education and Credentials
Systems Biology Postdoctoral Fellowship, Pacific Northwest National Laboratory, 2006-2008
University of Texas at Austin, Ph.D. Molecular Biology, 2006
University of Texas at Austin, M.A. Biological Sciences, 1992
Texas A&M University, B.S. Geography, 1980
Affiliations and Professional Service
Adjunct Professor in Electrical Engineering and Computer Science, Washington State University, Tri-Cities
Association for Computing Machinery
Society for Environmental Toxicology and Chemistry
PNNL Publications
2021
Pomraning K.R., Z. Dai, N. Munoz Munoz, Y. Kim, Y. Gao, S. Deng, and J. Kim, et al. 2021. "Integration of proteomics and metabolomics into the Design, Build, Test, Learn cycle to improve 3-hydroxypropionic acid production in Aspergillus pseudoterreus." Frontiers in Bioengineering and Biotechnology 9. PNNL-SA-149911. doi:10.3389/fbioe.2021.603832
2020
Cordova L.T., B.C. Lad, S.A. Ali, A.J. Schmidt, J.M. Billing, K.R. Pomraning, and B.A. Hofstad, et al. 2020. "Valorizing a Hydrothermal Liquefaction Aqueous Phase through co-production of chemicals and lipids using the oleaginous yeast Yarrowia lipolytica." Bioresource Technology 313. PNNL-SA-153615. doi:10.1016/j.biortech.2020.123639
2019
Collett J.R., J.M. Billing, P.A. Meyer, A.J. Schmidt, A.B. Remington, E. Hawley, and B.A. Hofstad, et al. 2019. "Renewable diesel via hydrothermal liquefaction of oleaginous yeast and residual lignin from bioconversion of corn stover." Applied Energy 233. PNNL-SA-133222. doi:10.1016/j.apenergy.2018.09.115
Pomraning K.R., J.R. Collett, J. Kim, E.A. Panisko, D.E. Culley, Z. Dai, and S. Deng, et al. 2019. "Transcriptomic analysis of the oleaginous yeast Lipomyces starkeyi during lipid accumulation on enzymatically treated corn stover hydrolysate." Biotechnology for Biofuels 12. PNNL-SA-142743. doi:10.1186/s13068-019-1510-z
2017
Tisch D., K.R. Pomraning, J.R. Collett, M. Freitag, S.E. Baker, C. Chen, and P.W. Hsu, et al. 2017. "Omics Analyses of Trichoderma reesei CBS999.97 and QM6a Indicate the Relevance of Female Fertility to Carbohydrate-Active Enzyme and Transporter Levels." Applied and Environmental Microbiology 83, no. 22:e01578-17. PNNL-SA-129552. doi:10.1128/AEM.01578-17
2013
Tamano K., K.S. Bruno, S.A. Karagiosis, D.E. Culley, S. Deng, J.R. Collett, and M. Umemura, et al. 2013. "Increased Production of Fatty Acids and Triglycerides in Aspergillus oryzae by Enhancing Expressions of Fatty Acid Synthesis-Related Genes." Applied Microbiology and Biotechnology 97, no. 1:269-281. PNNL-SA-86701. doi:10.1007/s00253-012-4193-y
2012
Schuster A., K.S. Bruno, J.R. Collett, S.E. Baker, B. Seiboth, C.P. Kubicek, and M. Schmoll. 2012. "A versatile toolkit for high throughput functional genomics with Trichoderma reesei." Biotechnology for Biofuels 5, no. 1:Article No. 1. PNNL-SA-85701. doi:10.1186/1754-6834-5-1
2011
Collett J.R., R.W. Heck, and A. Zwoster. 2011. "Dissolved carbonic anhydrase for enhancing post-combustion carbon dioxide hydration in aqueous ammonia." Energy Procedia 4. PNNL-SA-86038. doi:10.1016/j.egypro.2011.01.047
2009
Angel-Syrett H., J. Collett, and A.D. Ellington. 2009. "Aptamer Microarrays." In Functional Nucleic Acids for Sensing and Other Analytical Applications. 287-308. New York, New York:Springer. PNNL-SA-55714.
Le Crom S., W. Schackwitz, L. Pennacchiod, J.K. Magnuson, D.E. Culley, J.R. Collett, and J.X. Martin, et al. 2009. "Tracking the roots of cellulase hyperproduction by the fungus Trichoderma reesei using massively parallel DNA sequencing." Proceedings of the National Academy of Sciences of the United States of America 106, no. 38:16151-16156. PNNL-SA-67636.
Zangar R.C., D.S. Daly, A. White, S. Servoss, R. Tan, and J.R. Collett. 2009. "ProMAT Calibrator: A Tool for Reducing Experimental Bias in Antibody Microarrays." Journal of Proteome Research 8, no. 8:3937-3943. PNNL-SA-65437.
Selected Publications
2009
Le Crom S, Schackwitz W, Pennacchio L, Magnuson JK, Culley DE, Collett JR, Martin J, Druzhinina IS, Mathis H, Monot F, Seiboth B, Cherry B, Rey M, Berka R, Kubicek CP, Baker SE, Margeot A. Tracking the roots of cellulase hyperproduction by the fungus Trichoderma reesei using massively parallel DNA sequencing. Proceedings of the National Academy of Sciences USA. 2009 Sep 22;106(38):16151-6.

White AM, Collett JR, Seurynck-Servoss SL, Daly DS, Zangar RC. ELISA-BASE: an integrated bioinformatics tool for analyzing and tracking ELISA microarray data. Bioinformatics. 2009 Jun 15;25(12):1566-7.

Zangar RC, Daly DS, White AM, Servoss SL, Tan RM, Collett JR. ProMAT calibrator: A tool for reducing experimental bias in antibody microarrays. Journal of Proteome Research. 2009 Aug;8(8):3937-43.
2006
Cho EJ, Collett JR, Szafranska AE, Ellington AD. Optimization of aptamer microarray technology for multiple protein targets. Analytica Chimica Acta. 2006; 564:82-90
2005
Collett JR, Cho EJ, Ellington AD. Production and processing of aptamer microarrays. Methods. 2005 Sep; 37(1):4-15.

Collett JR, Lee JF, Levy M, Hood AJ, Wan C, Ellington AD. Functional RNA microarrays for high-throughput screening of antiprotein aptamers. Analytical Biochemistry. 2005 Mar 1; 338(1):113-23

Ellington, AD, Cox JC, Lee JF, Collett JR. Automated in vitro selection and microarray applications for functional RNA sequences, in The RNA World, 3rd Ed. 2005, Cold Spring Harbor Laboratory Press: Cold Spring Harbor, New York. p. 683-719.

Lee JF, Cox JC, Collett JR, Ellington AD. Exploring Sequence Space Through Automated Aptamer Selection. Journal of the American Laboratory Association. 2005 10(4):213-218.
2002
Cannone JJ, Subramanian S, Schnare MN, Collett JR, D'Souza LM, Du Y, Feng B, Lin N, Madabusi LV, Muller KM, Pande N, Shang Z, Yu N, Gutell RR. The comparative RNA web (CRW) site: an online database of comparative sequence and structure information for ribosomal, intron, and other RNAs. BMC Bioinformatics. 2002; 3:2.