Dennis Stiles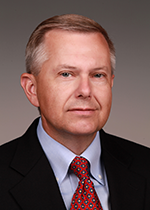 Pacific Northwest National Laboratory
PO Box 999
Richland, WA 99352
(509) 375-6374
Send Email
Biography
Mr. Stiles serves as the Building Energy Efficiency & Grid Integration Program Manager, working with the Department of Energy to define research that supports its goals for improving the efficiency of residential and commercial buildings, making buildings fully engaged in the larger energy system, and employing responsive building loads to support integration of renewable energy generation.
Mr. Stiles joined PNNL in 1986. During his career at the Laboratory, he has played a role in a number of research areas, most significantly in launching PNNL's biofuels and renewable chemicals research program which resulted in a number of commercial products and national awards. In other prior assignments, Mr. Stiles served as a scientific co-director of the Oregon Nanoscience and Micro-technologies Institute (ONAMI), as a senior project manager, as a technical group manager and in various strategic planning roles.
Mr. Stiles has a bachelor's degree in Industrial and Management Engineering from Montana State University and a master's degree in Engineering Management from Washington State University.
PNNL Publications
2012
2008
Davis J.M., J.W. Virden, T.L. Walton, T.K. Brog, D.L. Stiles, K.P. Alderson, and J.C. Melland, et al. 2008. Setting the Foundation for Transforming the U.S. Energy System. PNNL-18124. Richland, WA: Pacific Northwest National Laboratory. Setting the Foundation for Transforming the U.S. Energy System
Stiles D.L., S.A. Jones, R.J. Orth, B.F. Saffell, and Y. Zhu. 2008. Biofuels in Oregon and Washington: A Business Case Analysis of Opportunities and Challenges. PNNL-17351. Richland, WA: Pacific Northwest National Laboratory. Biofuels in Oregon and Washington: A Business Case Analysis of Opportunities and Challenges