Tracy Beeson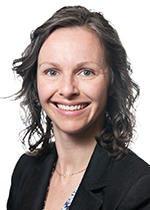 (509) 375-3852
Send Email
Biography
Tracy Beeson joined PNNL earning a M.S. in Architectural Sciences with a concentration in lighting from Rensselaer Polytechnic Institute, and became Lighting Certified (LC) by the National Council on Qualifications for the Lighting Professions (NCQLP) in 2008. Mrs. Beeson has a considerable knowledge base of general lighting applications and technologies, and has experience in field demonstrations, developing lighting measurement protocols, and establishing best lighting practices to improve energy efficiency for various entities. She also contributed to the development of the National Energy Standard for ASHRAE 90.1-2010. More recently, she has been overseeing the lighting testing efforts for the Solid State Lighting Program, and has been working to coordinate the simplification of data transfer between testing labs and various voluntary and research programs. She is passionate about research and implementation of daylighting and advanced lighting controls while reducing lighting energy consumption without compromising lighting quality of the visual environment.
Research Interests
Lighting technology analysis and application
Efficient building design, evaluation, and analysis
Energy efficiency technology analysis
Education and Credentials
M.S. Architectural Sciences with a Concentration in Lighting, Rensselaer Polytechnic Institute
B.S. Interior Design, Northern Arizona University
PNNL Publications
2019
2015
2014
2013
Hastbacka M., T.A. Beeson, A. Cooperman, C. Dieckmann, and A. Bouza. 2013. "Harvesting Daylight." ASHRAE Journal 55, no. 4:60-62. PNNL-SA-95790.
2010
2009