Marye Hefty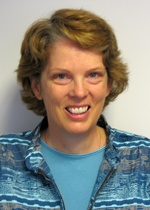 Battelle Marine Sciences Laboratory
1529 West Sequim Bay Road
Sequim, WA 98382
(206) 528-3508
Send Email
Biography
Marye Hefty rejoined PNNL in June 2009 to support the DOE Building America program, which is focused on improving the energy efficiency, health, and durability of residential homes. Since 2014, she has supported the Appliance and Commercial Equipment Standards (ACES) program. In this role, she has helped implement the PNNL ACES training program, tutored peers to improve writing and presenting research findings, and reviewed a broad range of technical documents for clarity and for specific program and legal formats and terminology. Before 2009, she taught at the Oregon Institute of Technology as a full professor in the Communication Department. Responsibilities relevant to her career today included teaming with engineering professors to design and teach the senior-project course, managing the student newspaper, and writing grants. Before joining OIT, Marye worked for a consultant company and for PNNL's Communications Department.
Research Interests
Residential Energy Efficiency
Process Improvement
Training and English as a second language (ESL) tutoring
Teaching Skills to Improve Writing
Education and Credentials
M.A., English, Eastern Washington University
B.S., Biology, Texas Woman's University
BPI Energy Analyst Professional Certification (earned 2010, inactive)
TESOL Core Certification for ESL instruction
PNNL Publications
2010
Hefty M.G., and T.L. Gilbride. 2010. "Grupe Homes Enters the Whole-House Retrofit Market." Home Energy March/April, no. 2010. PNNL-SA-74957.