Alan Cooke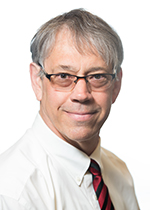 (509) 372-4113
Send Email
Biography
Alan Cooke has 30 years of experience in utility economics and valuation analysis, utility service pricing and regulation, energy conservation analysis and utility resource planning. Mr. Cooke is a Senior Research Economist for the Pacific Northwest National Laboratory. In his time at PNNL he has led and been a key analyst for several teams assessing the economics of new energy efficiency standards for commercial equipment including refrigeration equipment, automatic commercial ice makers, fluorescent lamp ballasts, evaporative and water cooled unitary air conditioning equipment, and water heating equipment. He has also participated in assessments of utility integrated resource plans to identify best practices related to the inclusion of battery energy storage and related to evaluation of the impact of potential water shortages on the resource plans. Mr. Cooke has co-written reports discussing the state of the electric utility industry inclusion of smart assets in distribution plans, the integration of distribution planning and resource planning, and regulatory treatment of and support for such efforts at the level of individual states.
Mr. Cooke joined PNNL in 2010 after over 25 years working as an electric utility economist, a pricing analyst for a non-utility load-serving entity, a management consultant, and a conservation analyst for a utility trade organization.
Research Interests
Natural Resource Economics
Energy Conservation
Resource Pricing Policies
Education and Credentials
M.S., Economics, Portland State University
B.A., Economics, Central Washington University
PNNL Publications
2023
2021
2018
Butzbaugh J.B., D.W. Winiarski, M.A. Halverson, A.L. Cooke, and B. Liu. 2018. "Understanding the U.S. Commercial Building Stock: Building Envelope and HVAC Systems Characteristics Using 2012 CBECS Data Analysis." In 2018 ACEEE Summer Study on Energy Efficiency in Buildings, August 12-17, 2018, Pacific Grove, CA, 5-1 - 5-12. Washington, Dc:American Council for an Energy-Efficient Economy. PNNL-SA-135725.