Nick Barilo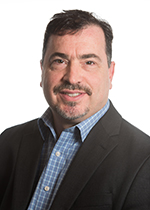 (509) 371-7894
Send Email
Biography
Mr. Barilo is a licensed fire protection engineer and the Hydrogen Safety Program Manager at the Pacific Northwest National Laboratory, which is operated by Battelle Memorial Institute for the U.S. Department of Energy. Mr. Barilo utilizes his leadership and expertise in hydrogen safety to direct a multidisciplinary teams of industry experts, scientists and engineers in identifying, analyzing, and implementing solutions to problems for a diverse range of developmental, demonstration and commercial projects involving hydrogen and fuel cell technologies. His current responsibilities include:
project management (including planning, cost and schedule management, integration and subcontracting),
planning and leading the technical and decision-making process for development and implementation of a hydrogen safety program in support of solving client problems and enabling the nation's safe transition to hydrogen as an alternative fuel
applying extensive and diversified knowledge of hydrogen safety practices to technical project activities to achieve successful project outcomes
author papers and magazine articles and present nationally and internationally to bring emphasis to hydrogen safety.
Mr. Barilo works with a diverse group of stakeholders, government representatives and project proponents and collaborates with peers nationally and internationally. His primary focus during a 30-year career has been to identify, analyze and reduce risks to personnel and property.
PNNL Publications
2021
2014
Barilo N.F. 2014. "The Hydrogen Connection." NFPA Journal 108, no. 3:76-79. PNNL-SA-101088.
2012
Kallman R.A., N.F. Barilo, and W.F. Murphy. 2012. "PERMITTING OF A PROJECT INVOLVING HYDROGEN: A CODE OFFICIAL'S PERSPECTIVE." Energy Procedia 29. PNNL-SA-87800. doi:10.1016/j.egypro.2012.09.032
2009
Zalosh R.G., R.G. Zalosh, and N.F. Barilo. 2009. "Wide Area and Distributed Hydrogen Sensors." In Third International Conference on Hydrogen Safety (ICHS), September 16-18, 2009, Ajaccio, France, Paper No. 186. Ajaccio:IA HySafe. PNNL-SA-65498.