Felipe Leon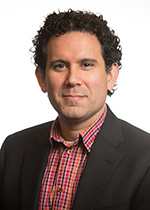 (509) 372-6516
Send Email
Biography
Felipe Leon joined PNNL in 2014 as a lighting engineer. As part of the Appliance and Commercial Equipment Standards (ACES) program, Felipe has led a multi-disciplinary team through the notice of proposed rulemaking and final rule phases of the Commercial Packaged Boiler (CPB) energy conservation standard (ECS) rulemaking. He also supports the Fluorescent Ballast (FLB) ECS rulemaking. In support of the Advanced Lighting team, Felipe leads supporter outreach and engagement for the Interior Lighting Campaign and provides analytical support of participant entries for award determination. Using his background with organic light-emitting diode (OLED) technology for lighting, he also collaborated with the Advanced Lighting team's OLED CALiPER studies. Felipe is currently in the second year of the Scientist and Engineer Development Program (SEDP) at PNNL. Prior to joining PNNL, Felipe worked at Eastman Kodak's research labs. While at Kodak, he worked with OLED technology for display and lighting applications. Felipe then joined Moser Baer Technologies as its Product Manager. In this role, he obtained voice-of-the-customer input to develop product requirements for OLED and LED lighting products, developed proof-of-concept prototypes, and led design and manufacturing teams in creation of a finished product (PAR30 lamp).
Research Interests
Solid State Lighting Technology
Building and Lighting Controls
Building Energy Codes and Standards Development
Heating, Ventilation, Air Conditioning
Project Management
Education and Credentials
B.S., Electrical Engineering, Florida International University
National Official - Tau Beta Pi, National Engineering Honor Society
PNNL Publications
2019
Miller N.J., and F.A. Leon. 2019. "Fighting Flicker." LD+A Magazine 49, no. 2:16-20. PNNL-SA-140257.