Juliet Homer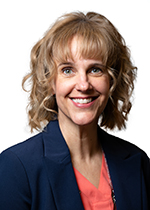 Pacific Northwest National Laboratory
PO Box 999
Richland, WA 99352
(509) 375-2698
Send Email
Biography
Juliet Homer is a professional engineer and certified project management professional with over ten years' experience in energy planning, policy, and financial analysis. Her work at PNNL supports national and international projects in the area of integrated energy planning, advanced distribution system planning and grid modernization. Juliet is leading a project to implement integrated energy planning in Pakistan and is leading the development of the smart grid systems report to Congress on the status of smart grid in the United States. Juliet is the PNNL lead on a multi-lab project evaluating the state of the art in electric distribution system planning that includes identifying tools, gaps and best practices in integrating distributed energy resources (DERs) into the grid. Juliet's work at PNNL also includes renewable energy market and resource assessments.
Before joining PNNL, Juliet worked as a utility analyst with the Oregon Public Utility Commission where she managed electricity and natural gas utility resource planning dockets. She also performed economic analyses of utility-proposed energy efficiency, renewable energy and grid modernization investments. Juliet previously worked as a consultant with Greeley and Hansen, LLC, a multi-national engineering consulting firm where she was a project manager leading planning and engineering design projects for water and wastewater systems in Arizona.
Research Interests
Energy policy and regulation
Integrated energy planning
Systems analysis
Grid modernization and resilience
Education and Credentials
B.S., Civil and Environmental Engineering, Arizona State University 1995
M.S., Civil and Environmental Engineering, Arizona State University 1997
Arizona Registered Professional Engineer 2000
Oregon Registered Professional Engineer 2009
Project Management Professional (PMP), 2016
PNNL Publications
2017
Kintner-Meyer MCW

, JS Homer, PJ Balducci, and MR Weimar. 2017. Valuation of Electric Power System Services and Technologies.

PNNL-25633

, Pacific Northwest National Laboratory, Richland, WA.
Tang Y, JS Homer,

TE McDermott

, M Coddington, B Sigrin, and B Mather. 2017. Summary of Electric Distribution System Analyses with a focus on DERs.

PNNL-26272

, Pacific Northwest National Laboratory, Richland, WA.
2016
2015
Homer JS

. 2015.

GridWise Architecture Council: Valuation of Transactive Energy Systems Technical Meeting Proceedings, September 29-30, 2015, Taylor, Texas

. GridWise Architecture Council, Richland, WA.