Yan Chen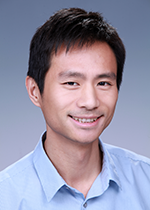 Pacific Northwest National Laboratory
Portland Office
620 SW FIFTH AVE, SUITE #810
Portland, OR 97204
(503) 417-0164
Send Email
Biography
Dr. Yan Chen joined PNNL in 2015 as a building energy research engineer working on the Building Energy Codes Program. Prior to joining PNNL, Yan participated in a variety of research studies at Purdue University, University of Missouri, and the Pennsylvania State University, including advanced building control strategy development, building control information modeling, agricultural building air pollutants monitoring, and ventilation measurement. He also interned at Sebesta Inc. for building commissioning. His dissertation focused on building control knowledge information modeling and the development of control selfconfiguration. Yan is currently working on building energy simulations and analyses to support the development and implementation of energy codes and standards.
Research Interests
Building Energy Modeling
Building Codes and Standards Analyses
High-Performance Building Technologies
Advanced Control Strategies
Sustainable Building Environment
Education and Credentials
Ph.D., Architectural Engineering, The Pennsylvania State University
M.S.E., Agricultural and Biological Engineering, Purdue University
B.E., Electrical Engineering, Tianjin University, China
PNNL Publications
2019
Chen Y., B. Liu, J. Zhang, M.I. Rosenberg, J. Edelson, and M. Lyles. 2019. Final Energy Savings Analysis of the Proposed NYStretch-Energy Code 2018. PNNL-ACT-10073 Rev 1. Richland, WA: Pacific Northwest National Laboratory.
2018
Chen Y., B. Liu, J. Zhang, M.I. Rosenberg, J. Edelson, and M. Lyles. 2018. Final Energy Savings Analysis of the Proposed NYStretch-Energy Code 2018. PNNL-ACT-10073. Richland, WA: Pacific Northwest National Laboratory.
Xie Y., V.V. Mendon, M.A. Halverson, R. Bartlett, J.E. Hathaway, Y. Chen, and M.I. Rosenberg, et al. 2018. "Assessing Overall Building Energy Performance of a Large Population of Residential Single-Family Homes Using Limited Field Data." Journal of Building Performance Simulation 12, no. 4:480-493. PNNL-SA-131346. doi:10.1080/19401493.2018.1477833
2017
Athalye R.A., Y. Chen, J. Zhang, B. Liu, M. Frankel, and M. Lyles. 2017. City Reach Code Technical Support Document. PNNL-26824. Richland, WA: Pacific Northwest National Laboratory.
Li H., Y. Chen, J. Zhang, R.A. Athalye, V.V. Mendon, and Y. Xie. 2017. "A Systematic Classification for HVAC Systems and Components." In Proceedings of the American Society of Heating, Refrigerating and Air-Conditioning Engineers (ASHRAE) Annual Conference, June 24-28, 2017, Long Beach, CA, LB-17-C014. Atlanta, Georgia:ASHRAE. PNNL-SA-122937.
Ramachandran T., S. Kundu, Y. Chen, and D.L. Vrabie. 2017. "Towards a framework for selection of supervisory control for commercial buildings: HVAC system energy efficiency." In American Control Conference (ACC 2017), May 24-26, 2017, Seattle, Washington, 2925-2930. Piscataway, New Jersey:IEEE. PNNL-SA-121108. doi:10.23919/ACC.2017.7963395
Ramachandran T., S. Kundu, Y. Chen, and D.L. Vrabie. 2017. "Towards a framework for selection of supervisory control for commercial buildings: HVAC system energy efficiency." In American Control Conference (ACC 2017), May 24-26, 2017, Seattle, Washington, 2925-2930. Piscataway, New Jersey:IEEE. PNNL-SA-124310. doi:10.23919/ACC.2017.7963395
2016
Chen Y., S.J. Treado, and J.I. Messner. 2016. "Building HVAC Control Knowledge Data Schema - Towards a Unified Representation of Control System Knowledge." Automation in Construction 72, no. Part 2:Pages 174-186. PNNL-SA-120039. doi:10.1016/j.autcon.2016.08.036