Joshua McIntosh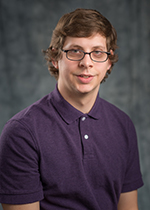 Pacific Northwest National Laboratory
PO Box 999
Richland, WA 99352
(509) 375-4484
Send Email
Biography
Joshua McIntosh joined PNNL as an Intern in May of 2016 in support of the DOE's Solid State Lighting program (SSL) and the PNNL Lab Homes projects in Richland, WA.
He quickly became very interested in LED product controls, testing and component assemblies.
During this time as an intern he developed knowledge of Campbell Scientific data logger controls and programming via the Lab Homes project support. He enjoys hands-on work with the Lab Homes and Lighting Metrology Laboratory projects as well as data analysis via R and Excel.
He was hired on full time in December 2016 and currently supports the DOE's SSL Advanced Lighting team as well as the Lab Homes experiments. He has been influential in the long-term LED downlights and Modules on-going studies. Current Lab Homes research includes; combination system demand response of heat pump water heaters, cellular shades, Non-Intrusive load monitoring, and heat pump water heater space interaction studies. He is seeking to pursue a Master's degree in Mechanical Engineering with a focus in control systems and HVAC technologies. Prior to PNNL he supported Washington State University HVAC research.
Research Interests
Integrating sphere testing
LED module component and manufacturer technologies
Long-term performance of LED products
Spectral power distribution analysis
Lighting energy efficiency and sustainability
Connected lighting color tuning controls and operation
Integrated building control and power monitoring systems
Building efficiency, evaluation and energy analysis
Energy efficiency technology analysis
Education and Credentials
B.S., Mechanical Engineering, Washington State University – 2016