Travis Ashley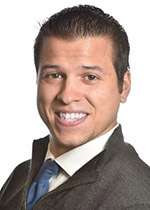 Pacific Northwest National Laboratory
PO Box 999
Richland, WA 99352
(509) 375-2949
Send Email
Biography
Travis Ashley has worked at PNNL in Electricity Infrastructure and Buildings since 2017 as a computer scientist. His research in residential energy efficiency applications is primarily performing through data analysis in R. Some of his work focuses on the impact of using retrofit appliances, and using CTA-2045 technology for evaluating the impact of load shifting/shedding through shed events. His research in cybersecurity is primarily on critical infrastructure protection, focusing on the improvement of the cybersecurity maturity of the facilities that supply critical services.
Research Interests
Residential Energy Efficiency Applications
Cybersecurity of Energy Deliver Systems
Critical Infrastructure Protection
IoT Cybersecurity Policy
Education and Credentials
B.AS., Cyber Security, Columbia Basin College
A.AS., Cyber Security, Columbia Basin College
Affiliations and Professional Service
IEEE membership
Computer Society
PNNL Publications
2020
2019
Gourisetti S.G., M.E. Mylrea, T.D. Ashley, R. Kwon, J.E. Castleberry, Q.J. Wright-Mockler, and P.L. McKenzie, et al. 2019. "Demonstration of the Cybersecurity Framework through Real-world Cyber Attack." In IEEE Resilience Week (RWS 2019), November 4-7, 2019, San Antonio, TX, 19-25. Piscataway, New Jersey:IEEE. PNNL-SA-144915. doi:10.1109/RWS47064.2019.8971822
2018
Cort K.A., J.A. McIntosh, C.E. Metzger, T.D. Ashley, and G.P. Sullivan. 2018. "Completing the Connected Home with Smart Window Shades." In ACEEE Summer Study on Energy Efficiency in Buildings, August 12-17, 2018, Pacific Grove, CA, 12-1 - 12-12. Washington, District Of Columbia:American Council for an Energy-Efficient Economy. PNNL-SA-135343.
Cort K.A., J.A. McIntosh, G. Sullivan, T.D. Ashley, C.E. Metzger, and N. Fernandez. 2018. Testing the Performance and Dynamic Control of Energy-Efficient Cellular Shades in the PNNL Lab Homes. PNNL-27663 Rev 1. Richland, WA: Pacific Northwest National Laboratory.