Yunyang Ye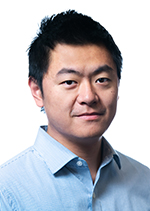 Pacific Northwest National Laboratory
Portland Office
620 SW FIFTH AVE, SUITE #810
Portland, OR 97204
(509) 371-6172
Send Email
Biography
Dr. Yunyang Ye joined PNNL in 2020 as a building energy research engineer working on the Building Energy Codes Program. He graduated from University of Colorado Boulder with a Ph.D. degree in Architectural Engineering. Yunyang involved in many research events during his Ph.D. study. He has already published over 15 papers and achieved multiple awards, such as ASHRAE Travel Grant-in-Aid and Best Paper Award. Yunyang is interested in building energy modeling, building code and standards analyses, urban scale modeling, building-to-grid integration, and energy policies. The topic of his Ph.D. dissertation is "Standardized Computational Framework for Prototypical Building Energy Model Creation and Building Energy Analyses". Yunyang is currently working on building energy simulations and analyses, and urban scale modeling.
Research Interests
Building energy modeling
Building code and standards analyses
Urban scale modeling
Building-to-grid integration
Energy policies
Education and Credentials
Ph.D., Architectural Engineering, University of Colorado Boulder
M.S., Power Engineering (HVAC), Tongji University, China
B.S., Building Environment and Facilities Engineering, Tongji University, China
Affiliations and Professional Service
ASHRAE Member
IBPSA-USA Member
Awards and Recognitions
ASHRAE Travel Grant-in-Aid, 2019.
ASHRAE Student Travel Grant, 2018.
Best Paper Award, Chinese National Conference on HVAC Modeling, 2017.
Outstanding Service Award, ASHRAE University of Miami Chapter, 2017.
PNNL Publications
2022
Lou Y., Y. Yang, Y. Ye, C. He, and W. Zuo. 2022. "The economic impacts of carbon emission trading scheme on building retrofits: A case study with U.S. medium office buildings." Building and Environment 221. PNNL-SA-171499. doi:10.1016/j.buildenv.2022.109311
Lou Y., Y. Ye, Y. Yang, and W. Zuo. 2022. "Long-term carbon emission reduction potential of building retrofits with dynamically changing electricity emission factors." Building and Environment 210. PNNL-SA-167840. doi:10.1016/j.buildenv.2021.108683
Ye Y., M. Strong, Y. Lou, C.A. Faulkner, W. Zuo, and S. Upadhyaya. 2022. "Evaluating Performance of Different Generative Adversarial Networks for Large-Scale Building Power Demand Prediction." Energy and Buildings 269. PNNL-SA-166754. doi:10.1016/j.enbuild.2022.112247
Ye Y., X. Lei, J. Lerond, J. Zhang, and E.T. Brock. 2022. "A Case Study about Energy and Cost Impacts for Different Community Scenarios Using a Community-Scale Building Energy Modeling Tool." Buildings 12, no. 10:Art. No. 1549. PNNL-SA-171316. doi:10.3390/buildings12101549
2021
Lei X., Y. Ye, J. Lerond, and J. Zhang. 2021. "A Modularized Urban Scale Building Energy Modeling Framework Designed with An Open Mind." In ASHRAE Winter Conference, February 9-11, 2021, Virtual, 127, Paper No. VC-21-C015. Peachtree Corners, Georgia:ASHRAE. PNNL-SA-155817.
Liang Z., J. Wen, Y. Li, J. Chen, Y. Ye, Y. Fu, and W. Livingood. 2021. "A review of machine learning in building load prediction." Applied Energy 285. PNNL-SA-152002. doi:10.1016/j.apenergy.2021.116452
Lou Y., Y. Yang, Y. Ye, W. Zuo, and J. Wang. 2021. "The effect of building retrofit measures on CO2 emission reduction - A case study with U.S. Medium office buildings." Energy and Buildings 253. PNNL-SA-165597. doi:10.1016/j.enbuild.2021.111514
Xie L., S. Huang, Y. Ye, and X. Zhang. 2021. "Regional suitability of heating tower heat pumps based on technical and economic performance maps." Energy and Buildings 245. PNNL-SA-158065. doi:10.1016/j.enbuild.2021.111048
Ye Y., Y. Chen, J. Zhang, Z. Pang, Z. O'Neill, B. Dong, and H. Cheng. 2021. "Energy-Saving Potential Evaluation for Primary Schools with Occupant-Centric Controls." Applied Energy 293. PNNL-SA-156703. doi:10.1016/j.apenergy.2021.116854
2020