Erik Mets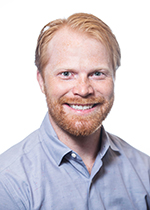 (206) 528-3432
Send Email
Biography
Erik joined the Building Systems Group at PNNL in 2019 as a Building Research Engineer on the Building Performance Evaluation team. His focus is to improve the energy efficiency, indoor environmental quality and resiliency of buildings through a wholistic approach. He spent the previous 7 years handling the technical aspects of energy and sustainability at a boutique consulting firm in New York City, developing the ability to focus on challenging details and advise on big picture issues. This included a focus on bringing implementable solutions to developers, building operators and corporations with the most ambitious goals and challenging projects.
Research Interests
On-site generation incorporation into resilient microgrids
Making buildings healthier for occupants
Building Energy modeling
Net zero, Passive and very low energy buildings
Education and Credentials
M.S., Applied Physics, Columbia University
B.S., Physics / Astronomy and Astrophysics, University of Michigan
Affiliations and Professional Service
Association of Energy Engineers (AEE)
PNNL Publications
2020
Wendel E.M., S.F. Newman, and E.M. Mets. 2020. "Optimal Sizing of Resilience Solutions for the U.S. Army Reserve." In ACEEE Summer Study on Energy Efficiency in Buildings, August 17, 21, 2020. Virtual, Online, 11-391 - 11-402. Washington, District Of Columbia:American Council for an Energy Efficient Economy. PNNL-SA-152056.