Edward Louie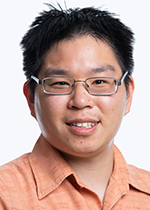 (509) 375-6797
Send Email
Biography
Edward Louie joined PNNL in 2020 as a Senior Associate Energy Efficiency Engineer. He is passionate about all aspects of energy-efficient buildings and transportation. Edward has spent the last few years quantitatively and qualitatively examining how energy-efficient products and technologies perform in the real world and noting new issues that arise from increasing energy efficiency. His experiences include assessing, verifying, and quantifying the energy performance of over 600 new homes seeking above code energy efficiency certifications in the greater Portland and Southwest Washington area.
Edward's academic background consist of a bachelor's degrees in civil engineering and a master's degree in energy and environmental policy. He has found this combination of hard and soft sciences, and quantitative and qualitative research methods to be invaluable. Technological advancements can create new inequalities potentially leading to violence and political instabilities if its implementation and distribution are not also considered thoughtfully.
Outside of work, Edward loves keeping up with the latest commercialized high-efficiency products and being an early adopter. He enjoys the process of bringing home a product that claims superior super energy efficiency, installing it, taking notes, and measuring how well it works compared to the standard model in most homes. He is currently building a super energy-efficient tiny house on a trailer to experience the challenges and rewards of building a super energy-efficient building including working with structural insulated panels, fluid-applied WRBs, paint-on flashings, exterior continuous insulation, rain-screens, insulated window bucks, European tilt-turn triple-pane windows, composting toilets, DIY prismatic LiFePo4 cells + BMS, microinverters, solar panels, heat pump dryer, heat pump water heater, ductless mini-split, ductless heat recovery ventilation, and DC-powered LED lighting. In the future he would like to retrofit his plug-in hybrid electric vehicle to be compatible with bi-directional charging to harness vehicle-to-home and vehicle-to-grid efficiency benefits.
Research Interests
Residential Energy Efficiency
Advanced Heat Pump Technologies
Building Science
Energy Efficiency Program Design and Implementation
Constructability and Resilience to Errors of Construction Details
Education and Credentials
M.S., Energy and Environmental Policy, Michigan Technological University
B.S., Civil Engineering, Bucknell University
FE/EIT License, Pennsylvania
Completed EnergyLogic's RESNET HERS Rater Training Course
Oregon Inspector Certification - Expired Nov, 2019
Completed Mitsubishi Electric Cooling and Heating's Diamond Designer Training Course