Jianchuan Tan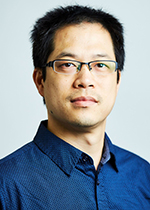 (971) 940-7136
Send Email
Biography
Jianchuan Tan (JT) joined PNNL as a Lighting Research Scientist in 2021, and works in the Lighting Science Research team. He is a Ph.D. from Lighting Research Center at Rensselaer Polytechnic Institute, with areas of expertise in Lighting and Architectural Science. He is a PMP, LC and WELL AP. JT has more than 10 years of experience in lighting academia and industry. His works are mainly on research and development of lighting systems, lighting product management, application engineering, especially on human-centric lighting systems. He also has intense interest in lighting control on IoT platforms, as well as the implementation of human-centric lighting in the IoT environment.
Research Interests
Human-centric lighting theory and applications
IoT (Connected) lighting development and applications
Lighting quality metrics (flicker, color, glare, etc.)
Data science in lighting applications
Commercialization of new lighting technologies
Education and Credentials
Pass with High Honor, HBX CORe, Harvard Business School Online, 2019
Ph.D., Architectural Science, Rensselaer Polytechnic Institute, 2014
M.S., Lighting, Rensselaer Polytechnic Institute, 2012
M.S., Theoretical Physics, University of Science and Technology of China, 2009
B.S., Applied Physics and Applied Electronics, Beihang University, 2006
B.S., Applied Mathematics, Beihang University, 2006
Affiliations and Professional Service
IES committee member of ELO (Education, Library and Office Lighting) work group
Project Management Professional (PMP), Lighting Certified (LC), WELL Accredited Professional (WELL AP)
Selected Patents
2016
Low flicker alternating current (ac) led driver, RJ Lenk, J Tan, US20160088704A1.
Selected Publications
2015
An approach to reduce AC LED flicker, J Tan, N Narendran, Journal of Light & Visual Environment 38, 6-11.

Defining phosphor luminescence property requirements for white AC LED flicker reduction, J Tan, N Narendran, Journal of Luminescence, 167, 21-26.
2014
An imaging-based photometric and colorimetric measurement method for characterizing OLED panels for lighting applications, Y Zhu, N Narendran, J Tan, X Mou, Thirteenth International Conference on Solid State Lighting 9190, 91900E.

Understanding flicker in airfield lighting applications, JD Bullough, J Tan, N Narendran, JP Freyssinier, 2014 FAA Worldwide Airport Technology Transfer Conference.
2013
A driving scheme to reduce AC LED flicker, J Tan, N Narendran, LED-based Illumination Systems 8835, 88350O.
2009
Quantum strategies in moving frames, JC Tan, AM Wang, Physics Letters A 373 (7), 711-715.
2007
Explanation of the Anomalous, weak, long-range Acceleration of Pioneer 10/11 by new physics, X Jiang, X Zhou, J Tan, L Wang, J Yu, Nuclear Physics B-Proceedings Supplements 166, 279-281.