Wesley Lawrence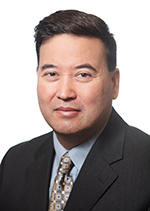 Pacific Northwest National Laboratory
PO Box 999
Richland, WA 99352
(509) 375-6760
Send Email
Biography
Dr. Wes Lawrence joined PNNL in 1993. He currently is manager of the Nuclear Chemistry & Engineering technical group, with 70 staff members who conduct research in actinide science, plutonium separations, nuclear and irradiated materials characterization, and tank waste processing.
His previous roles include chief engineer and deputy project manager for the Hanford Waste Treatment Plant's $40 million pretreatment engineering platform project, managing complex tasks for the radiation portal monitor and tritium target qualification projects, and manager of the National Security Directorate's Radiochemical Analysis Group.
Since 2013, Dr. Lawrence has been the lead line manager based in the Radiochemical Processing Laboratory (RPL), a Hazard Category II nuclear research facility. He earned his Ph.D. in chemical engineering from the University of Washington.
Education and Credentials
Ph.D., Chemical Engineering, University of Washington, 1992
B.S., Chemical Engineering, University of Washington, 1988
M.S., Computer Science, Washington State University, 2003
PNNL Publications
2008