Electricity Infrastructure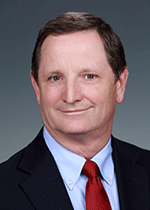 With demand for electricity expected to grow nearly 30 percent by 2040, our nation's electric infrastructure needs substantial upgrades. Technological advancements that use information technology for greater sensing, communications, and control throughout the power system promise to make the current power infrastructure more effective and offer opportunities to improve overall performance through new, smart transmission, distribution, and generation assets.
PNNL is delivering the science, technology, and leadership to transform our nation's aging power grid into one that is clean, efficient, reliable, and resilient. Focused on the vital needs of the energy infrastructure, we are taking a system-wide approach to grid modernization to help realize the "smart grid" of tomorrow—where energy technology meets information technology through a network architecture as big as the Internet but faster, with unprecedented updates at all levels: generation, transmission, distribution, and end use.
Grid Modernization Laboratory Consortium
The challenge to transform the U.S. power grid to meet the demands of the 21st century is daunting and urgent. To meet this challenge, the U.S. Department of Energy harnessed the scientific and technical power of its national laboratory system with the formation of the Grid Modernization Laboratory Consortium.
This strategic partnership between DOE and 14 of its national laboratories involves coordinating unique capabilities across collaborating institutions. Together, grid experts are developing the framework for U.S. industry and regulators to achieve a national power grid that seamlessly delivers clean and reliable electricity to people wherever they are, whenever they need it.
Chief Electrical Engineer, Jeff Dagle, was selected to serve as advisory board chair for the University of Wyoming's project funded by DOE's Experimental Program to Stimulate Competitive Research. The project, Atmosphere to Grid: Addressing Barriers to Energy Conversion and Delivery, will address some of today's greatest renewable energy deployment barriers toward increasing grid reliability.

With an eye to the future of the nation's electric grid, PNNL's five-year Future Power Grid Initiative (FPGI) came to a close on September 30th, delivering a powerful suite of tools—GridOPTICS™—designed to improve grid management and operations.

Federal and state officials joined regional business leaders and PNNL staff on August 19 to dedicate a $9 million facility that will enable breakthroughs in electricity research and already is enhancing connections between the national laboratory, industry, universities, and utilities.

Accurately forecasting future electricity needs is tricky, with sudden weather changes and other variables impacting projections minute by minute. Errors can have grave repercussions, from blackouts to high market costs. Now, a new forecasting tool delivers up to a 50 percent increase in accuracy and has the potential to save millions in wasted energy costs.

The editors of R&D Magazine have announced their finalists for the 2015 R&D 100 Awards, and three of them are from PNNL's Energy and Environment Directorate. From renewable fuel options, to injectable tags for tracking fish, and a new system for forecasting energy availability, here is a quick summary of our finalists.