Electricity Infrastructure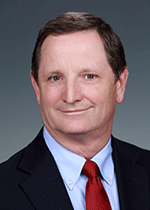 With demand for electricity expected to grow nearly 30 percent by 2040, our nation's electric infrastructure needs substantial upgrades. Technological advancements that use information technology for greater sensing, communications, and control throughout the power system promise to make the current power infrastructure more effective and offer opportunities to improve overall performance through new, smart transmission, distribution, and generation assets.
PNNL is delivering the science, technology, and leadership to transform our nation's aging power grid into one that is clean, efficient, reliable, and resilient. Focused on the vital needs of the energy infrastructure, we are taking a system-wide approach to grid modernization to help realize the "smart grid" of tomorrow—where energy technology meets information technology through a network architecture as big as the Internet but faster, with unprecedented updates at all levels: generation, transmission, distribution, and end use.
Grid Modernization Laboratory Consortium
The challenge to transform the U.S. power grid to meet the demands of the 21st century is daunting and urgent. To meet this challenge, the U.S. Department of Energy harnessed the scientific and technical power of its national laboratory system with the formation of the Grid Modernization Laboratory Consortium (GMLC).
This strategic partnership between DOE and 13 of its national laboratories involves coordinating unique capabilities across collaborating institutions. As a part of this effort, PNNL researchers are helping develop the framework for U.S. industry and regulators to achieve a national power grid that seamlessly delivers clean and reliable electricity to people wherever they are, whenever they need it.
See a complete list of the GMLC projects that our researchers are working on.
Carl Imhoff, leader of power grid research at PNNL and co-chair of DOE's Grid Modernization Laboratory Consortium, testified on grid modernization before the Senate Committee on Energy and Natural Resources on March 14, 2017. He was one of seven witnesses who provided testimony on opportunities to improve American energy infrastructure.

Recent results from two PNNL experiments show promise for advancing both the "clean" and "transactive" aspects of energy management—at the intersection of buildings, the power grid, and distributed energy resources.

Osman Ahmed was re-elected to the International Association for Management of Technology (IAMOT) Board of Directors.

A research team led by power grid experts from PNNL has developed tools that the electricity industry needs to manage the mounting complexity of the nation's power grid. They developed several key products that will help industry decision makers—such as regulators, utilities, and technology developers—develop a consensus for grid modernization and provide a common basis for new investments, technology development, and products and services.

Widespread communications, distributed energy resources, and new control paradigms present both a challenge and an opportunity when it comes to energy use and management. The December 2016 issue of IEEE's Electrification Magazine focuses on transactive energy, an emerging energy management approach to bridge this divide, with contributions from several PNNL staff.