Electricity Infrastructure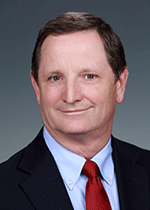 With demand for electricity expected to grow nearly 30 percent by 2040, our nation's electric infrastructure needs substantial upgrades. Technological advancements that use information technology for greater sensing, communications, and control throughout the power system promise to make the current power infrastructure more effective and offer opportunities to improve overall performance through new, smart transmission, distribution, and generation assets.
PNNL is delivering the science, technology, and leadership to transform our nation's aging power grid into one that is clean, efficient, reliable, and resilient. Focused on the vital needs of the energy infrastructure, we are taking a system-wide approach to grid modernization to help realize the "smart grid" of tomorrow—where energy technology meets information technology through a network architecture as big as the Internet but faster, with unprecedented updates at all levels: generation, transmission, distribution, and end use.
Grid Modernization Laboratory Consortium
The challenge to transform the U.S. power grid to meet the demands of the 21st century is daunting and urgent. To meet this challenge, the U.S. Department of Energy harnessed the scientific and technical power of its national laboratory system with the formation of the Grid Modernization Laboratory Consortium.
This strategic partnership between DOE and 14 of its national laboratories involves coordinating unique capabilities across collaborating institutions. Together, grid experts are developing the framework for U.S. industry and regulators to achieve a national power grid that seamlessly delivers clean and reliable electricity to people wherever they are, whenever they need it.
With strong national support for cleaner and more reliable electricity, attendees at this year's 2016 IEEE Power & Energy Society (PES) General Meeting are rallying around the theme "Paving the Way for Grid Modernization." This week, dozens of PNNL researchers discuss advances from their investigations into transmission system reliability and advanced computing, to transactive controls, smart grid, energy storage, and more.

The Dynamic Contingency Analysis Tool is a software package designed for electrical utility companies to better understand power system failures during extreme events, thus reducing the likelihood of cascading power losses or blackouts. The tool could help utilities comply with new planning requirements.

The May/June 2016 issue of IEEE's Power & Energy Magazine focuses on a topic that the grid gurus at PNNL hold dear: transactive energy. Three of PNNL's own leaders in the transactive energy continuum are featured in the issue, which may help demystify transactive energy and put it on the map as a novel approach for energy management.

Congestion on transmission lines worsens when atypical power demands patterns hit the grid. Abnormal spikes in demand or renewable energy coming online must squeeze into the existing transfer limits. PNNL and its partners are using high-performance computing to develop a "real-time path rating" software tool that allows operators to complete all required simulations of the transmission path ratings within minutes, instead of hours.

New market dynamics are creating an increasingly complex electricity grid. A book recently published by the National Academy of Sciences, Engineering and Medicine provides recommendations to help direct future research as the grid evolves, and to give the nation's R&D infrastructure the tools it needs to effectively develop, test, and use this research. The book was prepared by a committee that includes PNNL's Jeff Dagle.