Nuclear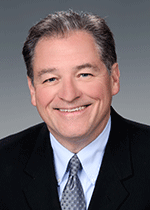 Nuclear-generated electricity produces benefits beyond keeping our homes warm, lights on, and cell phones charged. The federal government estimates use of carbon-free nuclear energy in America avoids some 650 million metric tons of carbon dioxide emissions per year.
Pacific Northwest National Laboratory understands nuclear power and its many environmental, energy, and economic benefits. We apply and leverage our expertise, built over several decades, to help facilitate the design of new reactors, safely extend the lives of existing reactors, and develop processes for recycling, safe storage, transportation and disposal of used nuclear fuel. A combination of S&T expertise, a unique Hanford history, and highly equipped facilities - such as the Radiochemical Processing Laboratory, a Category 2 Nuclear Facility - allow us to bring substantial resources to helping solve the nation's nuclear energy challenges.
By serving the Department of Energy, the U.S. Nuclear Regulatory Commission, and the nuclear power industry, we ensure that our expertise and research assets are having tangible impact on U.S. energy security.
Researchers at PNNL have laid groundwork for removal of spent nuclear fuel from twelve sites that no longer have operating reactors. A related effort cut a year off the schedule and $180,000 off the cost of designing a railcar to transport the waste.

Spent nuclear fuel reprocessing plants face many environmental challenges. Preventing the release of radioactive isotope iodine-129 into the environment is one of the most significant challenges. At PNNL, a team of researchers led by Josef Matyáš are developing silver-functionalized silica aerogel (Ag0-aerogel) for the removal and immobilization of iodine compounds from the off-gas of nuclear fuel reprocessing plants.

In October, the Nuclear Regulatory Commission granted an operating license for the Watts Bar Nuclear Generating Station Unit 2. The environmental review for the reactor, the first to be granted a license in two decades, used PNNL's technical expertise for the assessment of impacts and preparation of impact statements.