Nuclear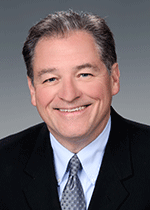 Nuclear-generated electricity produces benefits beyond keeping our homes warm, lights on, and cell phones charged. The federal government estimates use of carbon-free nuclear energy in America avoids some 650 million metric tons of carbon dioxide emissions per year.
Pacific Northwest National Laboratory understands nuclear power and its many environmental, energy, and economic benefits. We apply and leverage our expertise, built over several decades, to help facilitate the design of new reactors, safely extend the lives of existing reactors, and develop processes for recycling, safe storage, transportation and disposal of used nuclear fuel. A combination of S&T expertise, a unique Hanford history, and highly equipped facilities - such as the Radiochemical Processing Laboratory, a Category 2 Nuclear Facility - allow us to bring substantial resources to helping solve the nation's nuclear energy challenges.
By serving the Department of Energy, the U.S. Nuclear Regulatory Commission, and the nuclear power industry, we ensure that our expertise and research assets are having tangible impact on U.S. energy security.
Energy and Environment's Ram Devanathan was elevated to the grade of Fellow of The American Ceramic Society (ACerS). Devanathan was highly recommended by the Panel of Fellows and the ACerS Board of Directors unanimously approved his selection.

In partnership with Oregon State University in Corvallis, Ore., PNNL hosted one of six nationwide workshops on nuclear energy innovation from March 3-5, 2015. Sponsored by DOE's Office of Nuclear Energy, workshop focus areas included new concepts in energy systems and subsystems, use of existing technologies, improved R&D paradigms, and streamlined regulation.

PNNL delivered the draft Environmental Impact Statement for Combined Licenses for Turkey Point Nuclear Power Plant Units 6 and 7 successfully to the U.S. Nuclear Regulatory Commission. Researchers at PNNL performed the impacts analysis for the more challenging sections of the document—hydrology, aquatic and terrestrial ecology, alternatives—and analyzed the need for power and transportation impacts of the proposed action.