Nuclear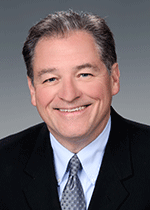 Nuclear-generated electricity produces benefits beyond keeping our homes warm, lights on, and cell phones charged. The federal government estimates use of carbon-free nuclear energy in America avoids some 650 million metric tons of carbon dioxide emissions per year.
Pacific Northwest National Laboratory understands nuclear power and its many environmental, energy, and economic benefits. We apply and leverage our expertise, built over several decades, to help facilitate the design of new reactors, safely extend the lives of existing reactors, and develop processes for recycling, safe storage, transportation and disposal of used nuclear fuel. A combination of S&T expertise, a unique Hanford history, and highly equipped facilities - such as the Radiochemical Processing Laboratory, a Category 2 Nuclear Facility - allow us to bring substantial resources to helping solve the nation's nuclear energy challenges.
By serving the Department of Energy, the U.S. Nuclear Regulatory Commission, and the nuclear power industry, we ensure that our expertise and research assets are having tangible impact on U.S. energy security.
Pressurized water nuclear reactors are made up of nickel-base alloy components that can crack under stress. New research at PNNL on the microstructural evolution leading up to stress corrosion crack initiation will influence the choice of material, starting condition, and assembly techniques for new reactors.

New research surrounding the replacement of urania with ceria was featured on the cover of Journal of Materials Research. Ceria can be used as a surrogate for urania, reducing the hazards of research, but the differences between the chemistry of these two materials and the limited comparative data are a cause for concern to some scientists.

PNNL hosted a group of nuclear energy researchers from national laboratories and DOE for the Nuclear Energy Advanced Reactor Technology Instrumentation & Control Program Review in May.