Nuclear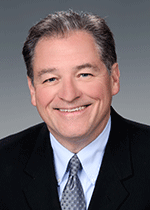 Nuclear-generated electricity produces benefits beyond keeping our homes warm, lights on, and cell phones charged. The federal government estimates use of carbon-free nuclear energy in America avoids some 650 million metric tons of carbon dioxide emissions per year.
Pacific Northwest National Laboratory understands nuclear power and its many environmental, energy, and economic benefits. We apply and leverage our expertise, built over several decades, to help facilitate the design of new reactors, safely extend the lives of existing reactors, and develop processes for recycling, safe storage, transportation and disposal of used nuclear fuel. A combination of S&T expertise, a unique Hanford history, and highly equipped facilities - such as the Radiochemical Processing Laboratory, a Category 2 Nuclear Facility - allow us to bring substantial resources to helping solve the nation's nuclear energy challenges.
By serving the Department of Energy, the U.S. Nuclear Regulatory Commission, and the nuclear power industry, we ensure that our expertise and research assets are having tangible impact on U.S. energy security.
When DOE's Office of Nuclear Safety sends you a letter of appreciation, you know you're doing something right. William Ivans, a Risk & Decision Scientist at PNNL, was lauded for helping resolve coding issues on key safety software…

PNNL researchers working on advanced fast-reactor fuel cladding show that ferritic steels strengthened with a dispersion of nanometer-size oxide particles resist swelling damage to ultra-high irradiation dose needed for advanced, long-life core reactor designs.

The world's oceans hold more than four billion tons of uranium—enough to meet global energy needs for the next 10,000 years. But for half a century researchers have tried to mine uranium from seawater with limited success—until now. A braid of polyethylene fibers developed by researchers from Oak Ridge National Laboratory and tested by PNNL has shown the capacity to hold 5.2 grams of uranium per kilogram of adsorbent in 49 days of natural seawater exposure.