Energy Efficiency and Renewable Energy
Timely solutions for our nation's energy security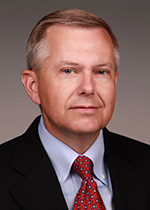 At PNNL, our researchers are finding more efficient ways to use energy resources in transportation, buildings, and industry, and in advancing renewable energy technologies. Enabling the efficient use of energy resources, increasing productivity, and accelerating the use of renewable sources of electricity covers a broad spectrum of research—all backed by a diverse set of capabilities and experience.
We are working to drive down the costs of energy technologies, overcome challenges to large-scale renewable energy deployment, and revolutionize buildings as energy assets. Science, engineering, and supporting analysis at PNNL enables the efficient and sustainable use of energy resources and integrates both renewable energy and buildings with the grid.
Our research areas include
Energy Efficiency: We are committed to dramatically improving the energy efficiency of homes and buildings and to reducing their environmental footprint. PNNL's foundation of research and analysis for new lighting designs and performance, energy codes, and appliance standards well complements our work in early-stage technology development and evaluation. Multi-disciplinary teams at PNNL are leading the way in driving energy savings, enhancing whole-building performance, enabling grid-interactive buildings, and we are helping the federal sector become more energy efficient.
Transportation: Researchers at PNNL are developing the scientific and engineering foundations for converting biomass to biofuels that align with the current and future needs of a dynamic transportation energy sector. At the same time, we are making vehicles more efficient and cheaper to produce through lightweight materials while improving the design and energy storage capacity of next-generation batteries and lowering the cost of hydrogen fuel cells.
Renewable Power: The Columbia River is the nation's most important hydropower resource, producing 40 percent of the nation's hydroelectric generation. At the same time, wind now produces enough electricity to power 24 million U.S. homes per year. From water and wind to solar and geothermal energy, we are drawing on our strong base of science, engineering, and computational modeling to advance the potential of these American-made renewable energy sources.
A team of researchers from PNNL performed an evaluation of a novel technology that helps migratory fish more safely and efficiently navigate upstream around hydroelectric dams. The team found that the technology—a combination of imaging and sensor technology and transport tubes—has the potential to successfully sort and transport migratory adult salmonids when partnered with a way for fish to enter on their own.

A new animation depicts the marine mammals' scale and movements relative to floating offshore wind farms. The Bureau of Ocean Energy Management is using the animation to discuss development of the farms along the Pacific Coast with a wide variety of stakeholders.

For the commercial maritime shipping industry, biofouling is the leading cause of aquatic invasive species transport. Researchers at PNNL are leading research to mitigate biofouling and its impacts on the environment and industry. In recent years, scientists at PNNL's Marine Sciences Laboratory in Sequim, WA have earned an international reputation for leading research to address this challenge.

The ethanol that goes into our gas tanks could fuel far more than transportation. It can also be transformed into valuable alcohols used in paints, solvents, adhesive and other everyday items. Researchers at PNNL have developed a stable catalyst that—for the first time—can efficiently convert ethanol to higher alcohols, more than doubling the yield of the most effective catalysts reported so far.

Two years after research began in a mine in Lead, SD, PNNL researchers are as excited about what they've learned as they are that it's largely been done remotely. The work is part of DOE's collaborative Enhanced Geothermal Systems project, or EGS Collab.

Combining yeast and hydrothermal liquefaction to process corn stover could double the amount of renewable diesel produced from a bale of corn stover compared to previous biorefinery designs.

Ron Thom, staff scientist emeritus at Pacific Northwest National Laboratory's Marine Sciences Laboratory in Sequim, Washington, has been elected president of the Washington State Academy of Sciences.