Nuclear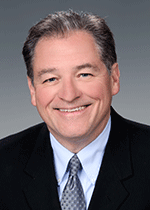 Nuclear-generated electricity produces benefits beyond keeping our homes warm, lights on, and cell phones charged. The federal government estimates use of carbon-free nuclear energy in America avoids some 650 million metric tons of carbon dioxide emissions per year.
Pacific Northwest National Laboratory understands nuclear power and its many environmental, energy, and economic benefits. We apply and leverage our expertise, built over several decades, to help facilitate the design of new reactors, safely extend the lives of existing reactors, and develop processes for recycling, safe storage, transportation and disposal of used nuclear fuel. A combination of S&T expertise, a unique Hanford history, and highly equipped facilities - such as the Radiochemical Processing Laboratory, a Category 2 Nuclear Facility - allow us to bring substantial resources to helping solve the nation's nuclear energy challenges.
By serving the Department of Energy, the U.S. Nuclear Regulatory Commission, and the nuclear power industry, we ensure that our expertise and research assets are having tangible impact on U.S. energy security.
For more information, visit PNNL's Nuclear Energy website.
For the first time, researchers at Pacific Northwest National Laboratory and LCW Supercritical Technologies have created five grams of yellowcake — a powdered form of uranium used to produce fuel for nuclear power production — using acrylic fibers to extract it from seawater.

Sometimes the best way to convey a process is to show it. That's the approach a Nuclear Process Science Initiative research team pursued to share the novel technique they created to study boehmite particles.

Sue Clark named to National Academies of Sciences, Engineering, and Medicine committee to assess technology development efforts in DOE's Office of Environmental Management. The committee's findings might help lead to faster and more efficient Hanford site cleanup.