Nuclear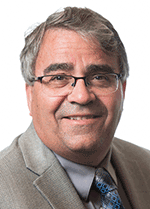 Nuclear-generated electricity produces benefits beyond keeping our homes warm, lights on, and cell phones charged. The federal government estimates use of carbon-free nuclear energy in America avoids some 650 million metric tons of carbon dioxide emissions per year.
Pacific Northwest National Laboratory understands nuclear power and its many environmental, energy, and economic benefits. We apply and leverage our expertise, built over several decades, to help facilitate the design of new reactors, safely extend the lives of existing reactors, and develop processes for recycling, safe storage, transportation and disposal of used nuclear fuel. A combination of S&T expertise, a unique Hanford history, and highly equipped facilities - such as the Radiochemical Processing Laboratory, a Category 2 Nuclear Facility - allow us to bring substantial resources to helping solve the nation's nuclear energy challenges.
By serving the Department of Energy, the U.S. Nuclear Regulatory Commission, and the nuclear power industry, we ensure that our expertise and research assets are having tangible impact on U.S. energy security.
For more information, visit PNNL's Nuclear Energy website.
Researchers used novel methods to safely create and analyze plutonium samples. The approaches could prove influential in future studies of the radioactive material, improving fundamental knowledge and perhaps benefitting research in legacy waste, national security and nuclear fuels.

A suite addition brings a new flavor of nuclear research capabilities to PNNL's Radiochemical Processing Laboratory.

World-renowned experts representing five countries came to the PNNL-hosted NexTEM Workshop, Workshop in October 2018 to discuss the future of electron microscopy, including emerging needs and potential solutions.